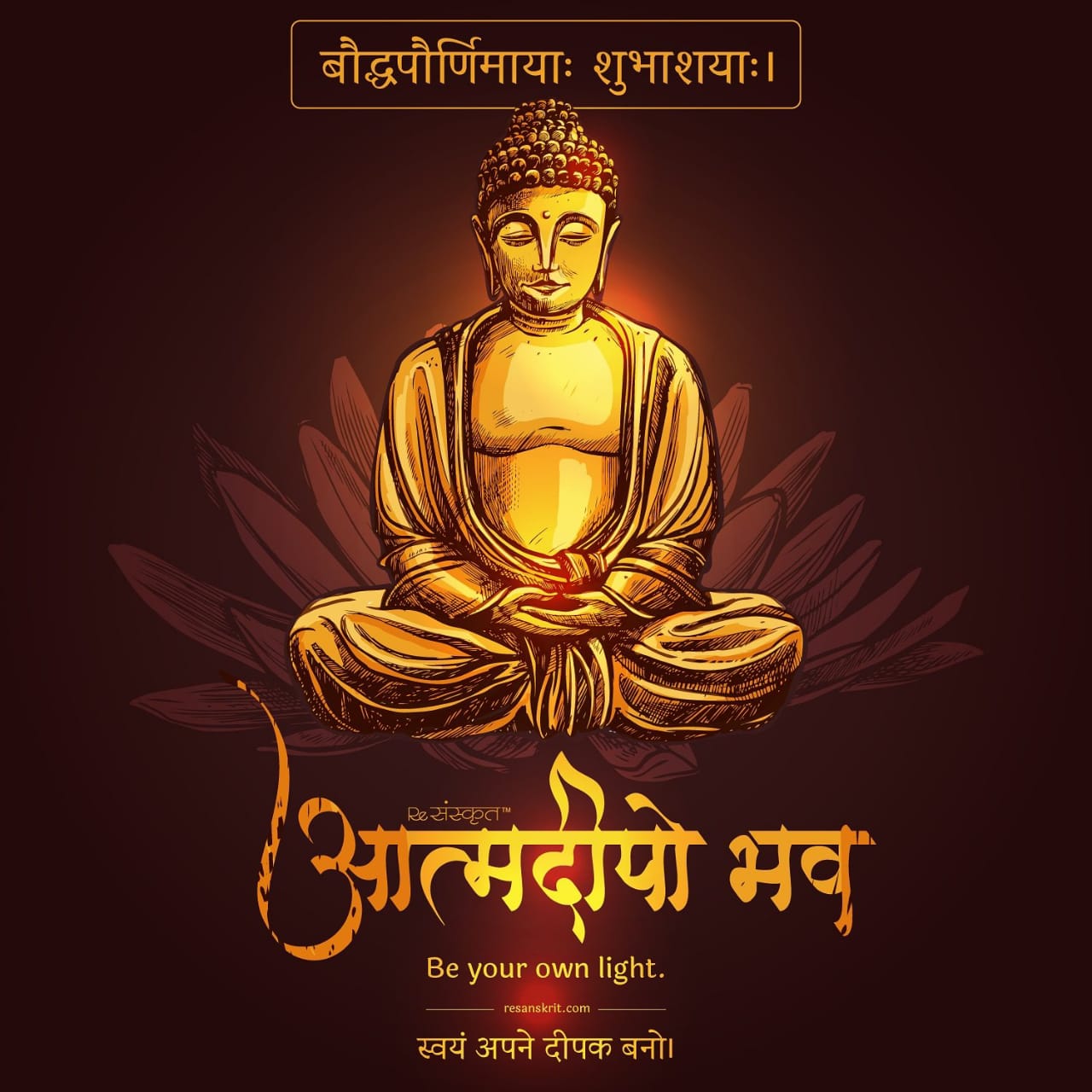 New Delhi. On the auspicious day of the Buddha Jayanti (Baisakh Purnima), VHP Working President Advocate Alok Kumar, while addressing the workers said that the birth anniversary of Tathagata Buddha is an opportunity to reflect on His philosophy of life and living. On Buddha Jayanti day, the Bhagwan's message of equality of mankind should be remembered again. To him none was small, fallen or untouchable. Some incidents of his life are very inspiring. He himself belonged to the Sakya dynasty. Once some big Sakya people came to him seeking Deeksha (initiation)! At that time, Upali – a man from the barber community – also came to take initiation. After talking to everyone, the Buddha decided that he would initiate Upali that day and the rest the next day, thus making Upali senior to those of the Sakya dynasty.
Alok Kumar said that there was a sanitation worker, Sunit by name. During the Buddha's visit, Sunit stopped by a wall as if pinned to it. The Buddha invited him to come on Satyamarga – the Path of Truth – the path of the Buddha. He also lovingly initiated the Sopaks, called the untouchables, and the Kuppat-purs, called low caste. Therefore, on the day of his birth anniversary, we should keep his teaching of equality of all human beings in our heart and remove the feeling of high and low on caste or any basis.
The question also arose in his lifetime as to whether women should be included in the Dhamma Sangha or not. Anand, the Buddha's constant companion, also very strongly recommended in this debate that women should get equal opportunities as men. The Buddha accepted this opinion and admitted Mahaprajapati Gautami and others in the Sangh. There can be no bigger example of equality of women and men than this.
VHP working President today also said that there was no one fallen in the eyes of Tathagata Buddha. There was no such person who could not become a saint. A prostitute named Amrapali called him to her house. His disciples objected. But the Buddha accepted her invitation and went to her house, took alms and blessed and liberated her. Angulimal was a dreaded dacoit. He came to the Buddha's path. The Buddha also admitted him and transformed him into a monk. The Buddha proved that whatever might be a person's past, but s/he can have a good future.
The Buddha also said that no one else would come to liberate you. He said – "Appo Deepo Bhava"("Aatm Deepo Bhava" – "Be a light unto yourself"). The Buddha never promised liberation to anyone. He said that he was a guide, not a liberator. You have to work out your development yourself. You have to cultivate yourself, enrich yourself. By your own heroic efforts you have to attain to the state of enlightenment. He opposed rituals. He broadcast his realizations in the public domain in popular language of the time. In his Dhamma, he did not stipulate a special place for himself.
He said that I understand that the Buddha's teachings are as true, timely and relevant today as they were. That is why the VHP remembers Tathagata Buddha on his birth anniversary, honours his teachings and takes a pledge that it would spread in the whole country and the world the Buddha's message of equality, equal participation of women and self-inspired and motivated efforts in spiritual unfoldment and elevation for the cause of humanity, so that Bharat can be empowered to be re-positioned as the Vishwa Guru, he added.