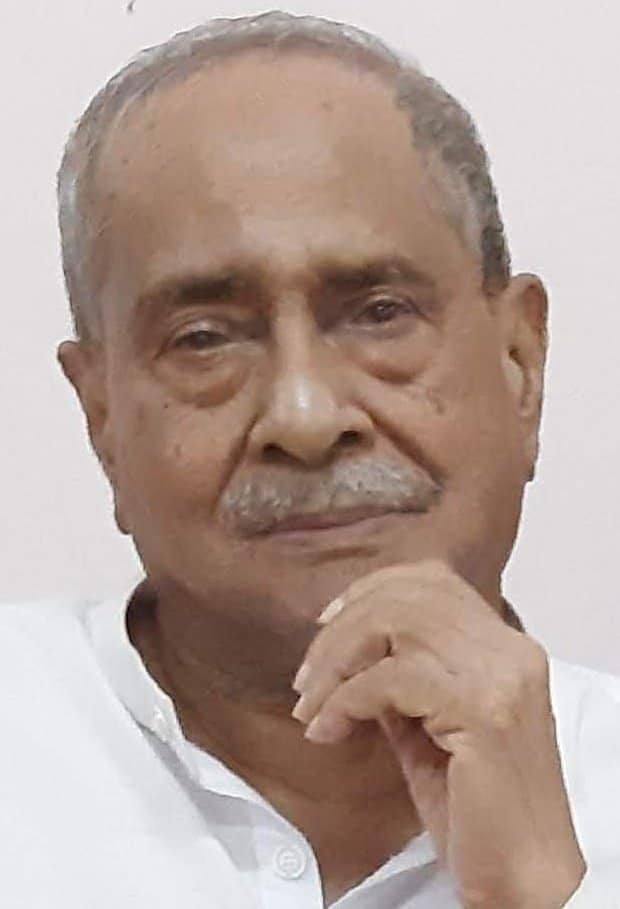 Well known as Babu Rao Ji for over 7 decades to lakhs of sangh swayamsevaks, Raghunatha Narayana Rao Prabhu Desai passed away on 22.01.2021 night.
Senior most sangh pracharak Babu Rao Ji had completed 80 years of impactful social service and was very much active till his end. Babu Rao ji had the unique distinction of becoming a RSS Pracharak, during Shri Guruji's early years as Sarsanghchalak and later worked with four more sarsanghchalak's.
He started as the Belagavi City Pracharak in 1949 and later had the responsibility of Karwar and Dharwad districts. He became the Zonal incharge in 1967 of Dharwad, Kalburgi and Bellary.
He was at the forefront of the Shri Ram Janmabhoomi movement in 1983 as the Karnataka state Organising secretary of Vishwa Hindu Parishad and held the responsibility of south India VHP.
Born in 1925 at GOA, Babu Rao Ji did his Bachelors in Arts & English with GOLD MEDAL. He was a multi linguist with fluency in Konkani, Marathi, Hindi, Kannada, Portuguese and English languages.
While leading personalities like Yadava Rao Joshi, Jagannatha Rao Joshi, Bavurao Deshpande, Sadananda kakade inspired him, lakhs and lakhs of RSS Swayamsevaks were motivated and inspired by Babu Rao Ji.
Babu Rao ji often used to recollect with pride, his association & the opportunity he got to be with Shri Guruji for 35 days in 1971 while Guruji was recuperating in Sirsi.
Babu Rao Ji got associated in the Freedom Struggle of the nation during his student days and continued to be part of the Nation building process by actively involving in various people movements against the unlawful ban on RSS during 1948, 1975 and VHP in 1992. He was a MISA detainee during 1975 Emergency.
Babu Rao Ji had the ability to bring a smile on even the most reserved type of person through his child like approach to life. He used to lighten the most challenging situations through his timely wit and humour. Enjoying the little things in life was his motto and made huge impact on each and every person who came in his contact.
Babu Rao Ji, a nonagenarian over 90 years saw the nation obtaining independence and was also immensely pleased to watch the laying of the foundation stone at Ayodhya for a magnificient Shri Ram Mandir last year.