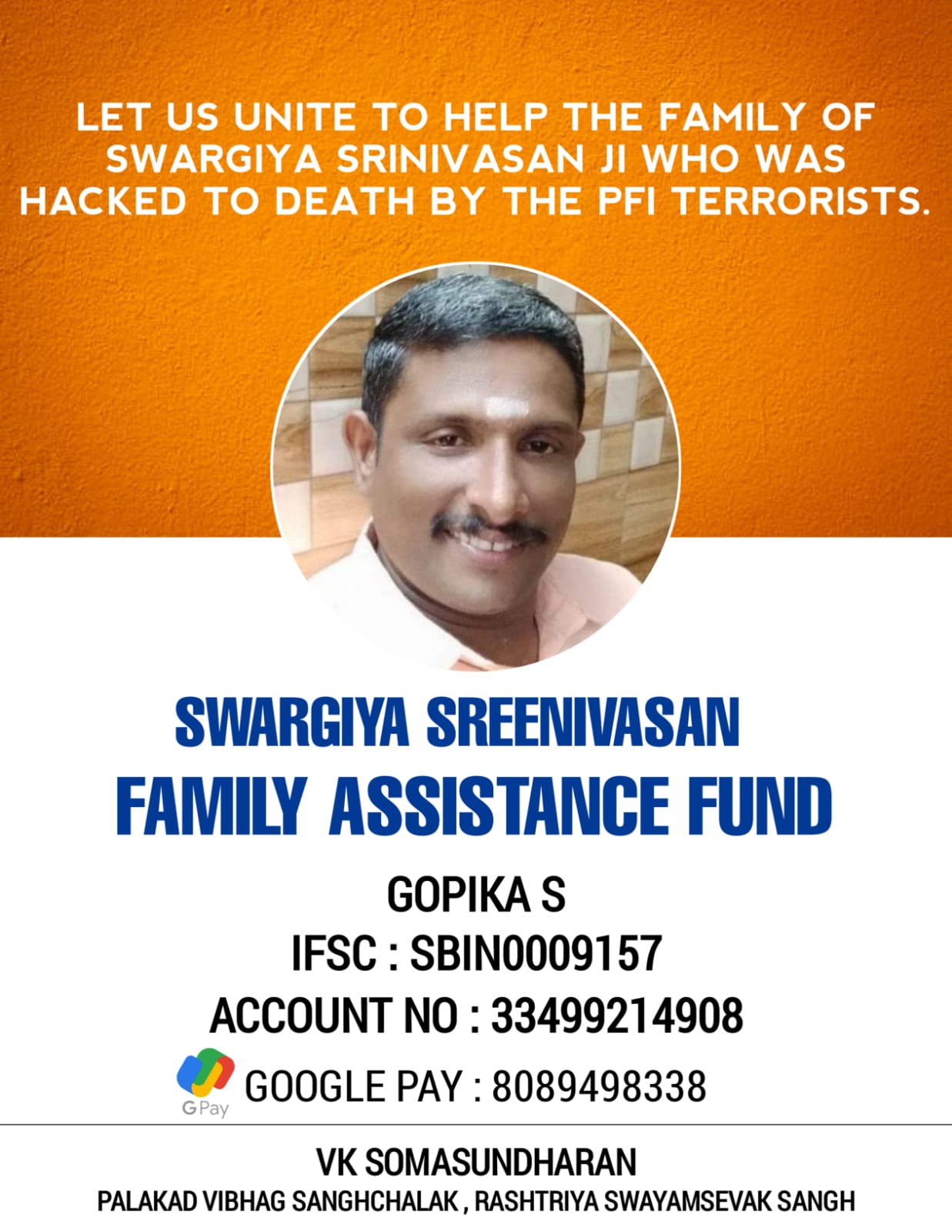 Kerala. In a ghastly attack, RSS karyakarta Sreenivasan was hacked to death by Islamic terrorists in broad daylight in Kerala's Palakkad on Saturday.
A group of PFI-SDPI terrorists attacked Sreenivasan with swords and other weapons inside his shop, SKS Autos, in Palakkad town. Though he was rushed to the nearest hospital, he succumbed to severe injuries.
He was laid to rest at Karukody crematorium on Sunday. Over thousands of people paid homage to him at Karnakiyamman hall and his residence. Noted leaders of BJP and RSS also paid last respects to Sreenivasan Ji before the funeral.
Sreenivasan Ji is survived by his wife Gopika and daughter Nivedita. Now, the Swayamsevaks in Palakkad have taken some serious steps to give a helping hand to the bereaved family of Balidani Sreenivasan. RSS Palakad Vibhag Sanghchalak has appealed to the people to participate in a fundraising drive to help the family of Sreenivasan, who was the only breadwinner to them.
Bank account details are given below —
Gopika S
Account No: 33499214908
IFSC: SBIN0009157
Google Pay: 8089498338