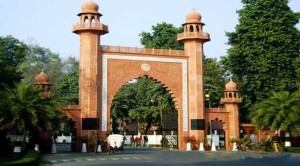 Aligarh (Uttar Pradesh). Tension prevails in the city's Thakur Wali Gali in Bhojpura locality since Saturday night i.e. Aug.31st. after police picked up some local youths belonging to a particular community for interrogation following the disappearance of a second-year college student. While some see it as a case of love jihad or elopement others think it is an instance of abduction.
This has divided the residents into communal lines inasmuch as that when the news spread, members of a particular community reacted angrily and attacked a shopkeeper of another community. As tension escalated, 10 shopkeepers downed their shutters and refused to open their establishments on Sunday, fearing that they too would be targeted by members of a particular community. They have demanded that a contingent of the Provincial Armed Constabulary (PAC) should be deployed in the area to avert any untoward incident.
However, SHO, Kotwali, Haider Raza Zaidi was of the view that there was no need for deploying the PAC in the area. "I want to them to resume their business. There is no need to panic. If there is any need, we will even call the Army but right now, the demand for PAC is not justified." But locals are far from convinced. Both Bajrang Dal and BJP members are reported to have reached the area and are said by discouraging locals from resuming their business.
"We want our 'daughter' back and the demand for PAC should be met especially after Saturday night's attack. Hindus are in a minority in this area. 'Our girl' has been missing since August 23 and no action has been taken. If nothing happens, we will get Bajrang Dal and VHP to support this fight," said Indra Pal Singh from Bajrang Dal supporting the girl's family.
On August 23, a college girl went missing on way to her coaching classes. For two days, her family tried to trace her but to no avail. They then filed an FIR on August 25 about her sudden disappearance. The family suspects that she has been kidnapped.
Some sources in the police, however, suspect that she has eloped. Rejecting the view, one of her family members said, "She had complained about this boy, so how can she elope (with him)?"
The Bajrang Dal member said, "This is not the case of love jihad because the girl was not in love with the boy, she did not elope."
Source : Times Of India