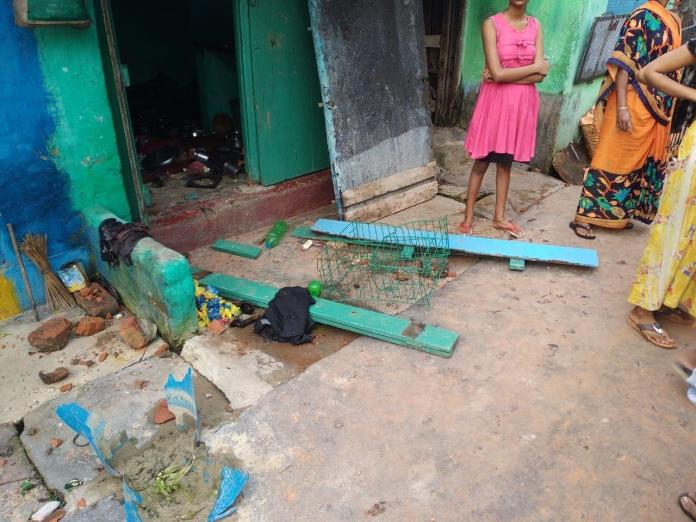 Kolkatta. On late evening of May 13, Kaushik Banerjee, Inspector-in-charge, Cyber Crime PS of Purba Medinipur was transferred and posted as Inspector-in-charge Bhadreswar PS, Chandannagar. This transfer order came just a day after the State withheld internet connection within the jurisdiction of District Magistrate, Hooghly on 12th May with respect to incidents of communal violence at Telinipara. It needs to be mentioned here that on 12th May evening, a notice was issued from the Office of the District Magistrate, Hooghly to the Nodal Officers of MTS / Vodafone / Reliance Jio / IDEA / Aircel / Tata Teleservices / BSNL / M/s Alliance Broadband/M/s Digicable/ M/s Hathway Cable & Datacom Ltd. /M/s GTPL KCBPL/ M/s Tatasky/M/s Dish TV / M/s Manthan Broadband /M's Siti Cable/ M/s Bharti Airtel Ltd / M/s Reliance Communications / M/s Wish Net / M/s Wireless Net Zone / M/s Sinet / M/s Siti Broadband / M/s Amar Cable/M/s Dishnet Wireless Led / and all other local cable channels and internet service providers operating or transmitting/broadcasting inside the jurisdiction under Hooghly District. The notice mentioned that the Government had received information that some antisocial/miscreants and unscrupulous persons were indulging in spreading fake news through WhatsApp groups and other social media platforms in Serampore and Chandernagore Subdivisions of this district and that internet facility may be misused by the mischievous elements for possibility of spreading of rumors and causing violence throughout the district & hence internet connection should be suspended.
This order of internet shutdown came a day after the Home Department of West Bengal tweeted on 11th May that "Police will not allow any provocation and strict action will be taken against anyone who tries to create disturbance including those who are posting and circulating false information." This tweet came as people from Telinipara, Hooghly were positing videos of communal riot incidents in Social Media. Government didn't want such information to spread. Internet shutdown notice came in congruence with this warning tweet of West Bengal Home Department.
However, it needs to be mentioned that as Telinipara in Hooghly district simmered in communal tension since May 11 evening, administration seemed to have failed to control anarchy in spite of a RAF march etc. Miscreants of the area who are reportedly belonging to a particular minority community attacked adjacent Hindu community with arms like swords, sticks, bricks etc on 11th evening that continued & turned into a mayhem. Witnesses video recorded the incidents & uploaded in cloud which showed incidents of incendiaries with repeated bombing along with brick pelting.
Home Department's warning tweet & internet shutdown were logically perceived as Governmental 'action's to stop posting videos of riot-affected Telinipara. Opposition parties of West Bengal accused that as the State could not control the rioters as they're blue eyed boys of the Police Minister, they tried to stop dissemination of the true picture of riot-struck area. Opposition parties of West Bengal, however, consistently accused the State to have heckled them with false cases. In the light of their experiences, an opposition party apprehended that the Home Department tweet was a mild threat against those who were posting happenings of that area as Government wanted to keep them secret. It needs to be mentioned here that a prime mainstream media of West Bengal reported the incident as a conflict between two groups.
At this crucial moment, transfer of Inspector Kaushik Banerjee to Bhadreswar PS gave rise to newer apprehensions. Inspector Banerjee was posted at a cyber crime PS & hence supposed to have special expertise in handling cyber crime. Apprehensions came up that Inspector Banerjee may be misused by the Governmental authority to frame false cases against those innocent people who just recorded true incidents of communal attack & uploaded them in the cloud. From the antecedents of West Bengal administration & from the discourse of transfer & posting of Inspector Kaushik Banerjee on urgent basis, it is not baseless to apprehend that innocent people may be tagged as have committed cyber crime just because they posted videos of Telinipara which Government wanted to hide.
Source – Ritam Bangla