Ajaymeru. On the occasion of the three-day stay of the RSS Sarkaryavah Dattatreya Hosabale Ji at Ajmer, of Chittor prant, manyfold meetings related to the organizational works of the field level volunteers were held in the Sangh Karyalaya, Matrimandir, Ajmer, on 7 October 2022, in which there was a detailed discussion and review on the information about the works and the goals, such as expansion and strengthening of the Sangh karya, set for the centenary year-2025 of the establishment of the RSS (Sangh Sthapna).
There was a detailed discussion about the development of weaker section of the society by helping the people belonging to this section, through service works of the Sangh. In order to increase the effectiveness of such projects and service works (Sewa Karya), discussions were held to increase the participation of the noble minds (Sajjan Shakti) in society more and more.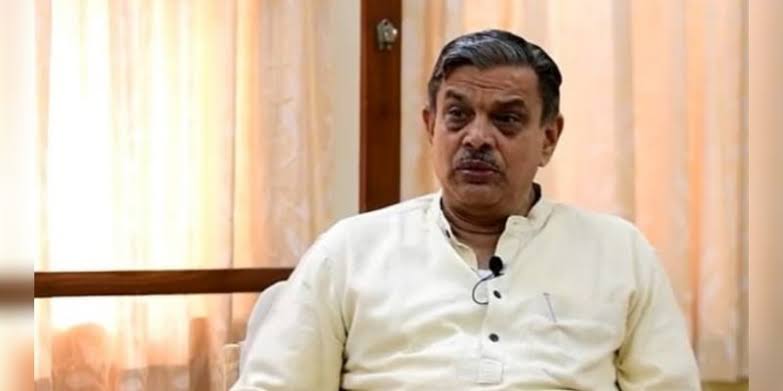 The workers of North West Rajasthan Region were present in today's meetings. In these meetings, the informal style of reaching to the society and communication by the Karykartas of the Sangh was discussed.
Harmony in conduct, family life values and the state of service works in the Sewa Basties and its review and increase in the number of requests received through Join RSS campaign and mainly joining of the youth and student with the Sangh. They do have devotion towards society and patriotism in their heart, there way of working may be different.
There was a detailed discussion on the planning to increase the number of readership and reach of the Jagran Patrika, Pathey-kan and like-wise magazines to every village and holding of the conference of the readers.
A system has been developed in the Prant during the last 705 days "Shrutam Sandesh Rachna" through WhatsApp through which one message is being sent regularly every day.
In these broadcast messages, India's bright tradition, introduction to Hindu sects, brief information of famous texts, introduction of successful Sanskrit mottos of national institutions, introduction of positive work in the interest of nation and society, Sangh philosophy and Swaraj-75 related messages are sent.
Along with this, the workers also held talks on the subject of gram vikas (village development) and ghumantu jati chhatrawas (nomadic caste hostels) as well as Kutumb Prabodhan (family enlightenment) programs.