On December 27, Thiruvananthapuram, the capital city of Kerala a shocking news came out. Some unknown people lit candles in Sri Padmanabha Swamy Temple, one of the most protected temples in the Country.
Devotees have to undergo stringent security formalities before they are allowed to enter the temple premises. Even Pooja dravyas (specific materials for pooja or worship and offerings) were brought from the thanthri math (the residence of thanthri, the ultimate authority of the temple who extends timely instructions to the Poojari, the priest) and are strictly checked before taking into the temple. This candle lighting has been done, overcoming all these complex and fast security measures.
Ramchandra Moorthy, a Vijayawada native, had booked the Pooja rituals for the entire day on December 27 in the temple. There is a version that somebody in his team might have lit the candle. Reports suggest that the candle was in the shape of a chirag (an earthen lamp usually illuminated for the pooja rituals).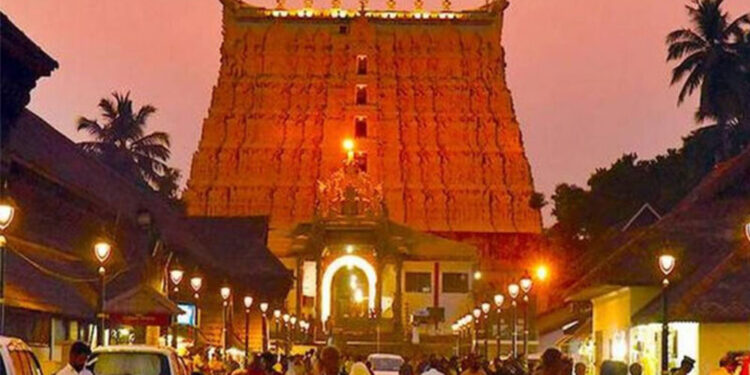 Communists are always bent on breaking and demolishing Hindu traditions. That is what the whole world witnessed in 2018 in Sabarimala. The government of CPM-led Left Democratic Front (LDF), with party supremo Pinarayi Vijayan at the helm, made all arrangements to take the 'undesirable' women to the shrine and broke the centuries-old traditions in Sabarimala. They had a lame excuse: Comply with the Supreme Court order!
Some people believe that this candle incident would not have occurred because of a security failure. And it reflects the LDF government's aversion towards Hindu traditions. Hindu Aikya Vedi, working president Valsan Thillankeri said that government is responsible for the security lapse in the Padmanabha Swamy Temple. Government implements the CPM party line of weakening and demoralising Hindutva.
The matter is a rude shock to the Hindus in the state. People suspect that the candle incident is a test dose and part of the larger plan to weaken the security system. People are worried about the security of the treasure.