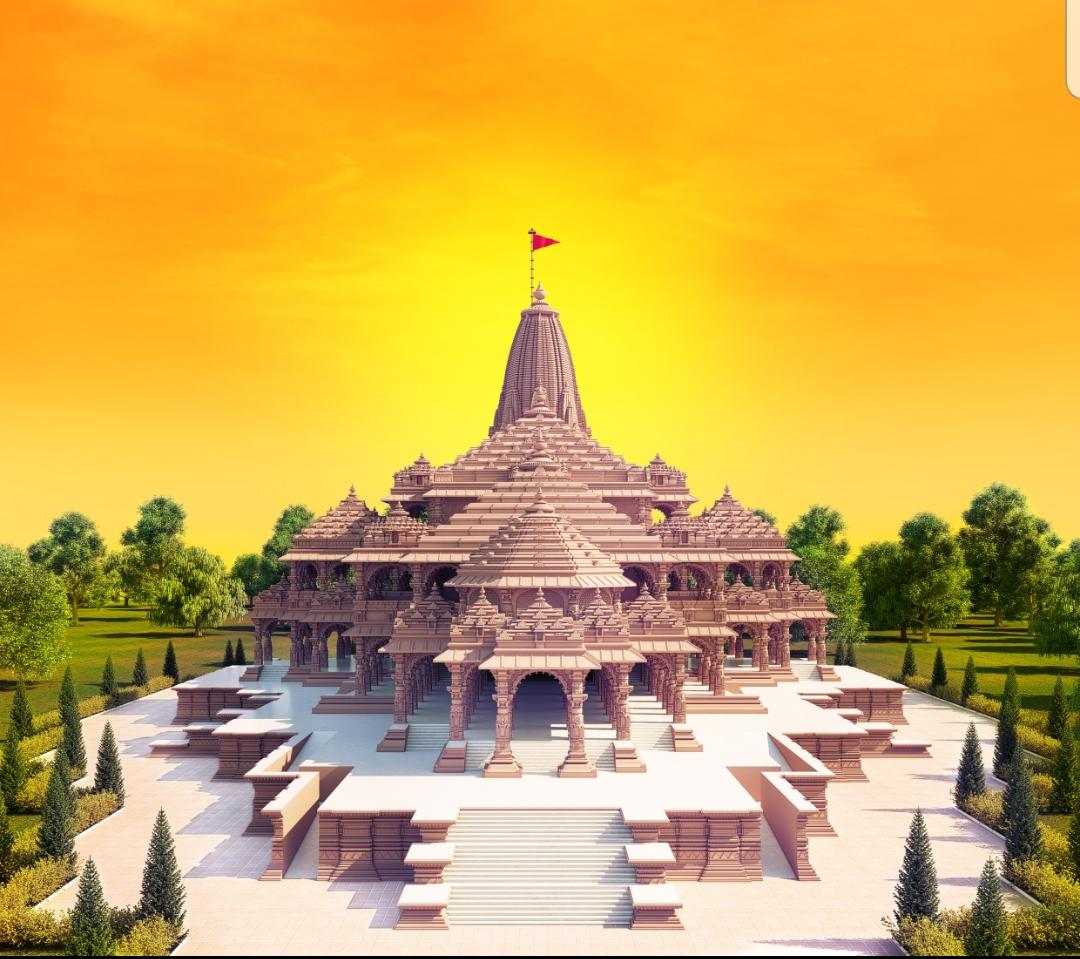 mandir
44 days long Ram Mandir Nidhi Samarpan Abhiyan is concluding this Saturday
New Delhi. The world's biggest ever Fund Collection drive for Shri Ram Mandir in Ayodhya is concluding this Saint Ravi Das Jayanti i.e. Saturday (27.02.210). The national spokesperson of Vishva Hindu Parishad appeals all Rambhakts to come forward soon to check whether any family member, relative, friend, neighbour or business associate is left behind from this pious work. We have to ensure that all our helping hands, support staff, or those great men who makes our lives easier (i.e. driver, mad, Pressman, Safai Karmi, Shoe mentor etc) have also got this prime opportunity to connect with the glorious grand temple of their Bhagwan Shri Ram.
Addressing a gathering on the eve of the world's largest Abhiyan, in south Delhi, the VHP Spokesperson also said that the 44 days long world's biggest drive called Shri Ram Mandir Nidhi Samarpan Abhiyan begun on 15th of last month on the pious day of Makar Sankranti. Lakhs of teams are working round the clock in 5 lakh Villages, towns & Cities, covering around half of the population of the country. The voluntary contribution received by these volunteers, is being deposited in the local branches of the SBI/PNB/BOB accounts of Shri Ram Teerth kshetra. The collection detail with its respective receipt/coupon numbers is also being updated, in an App, especially designed for the purpose, by the trust. The volunteers are visiting village to village, Door to Door, person to person so that no one could left behind, Bansal added.
He said that the leftover people may contact our local Abhiyan team/ Abhiyan Office of their area, VHP office/Office bearers or other Rambhakts soon to make their contribution and get receipt/coupons soon. The Abhiyan is concluding on the sant Ravi Das Jayanti i.e. 27th Feb'21. People may contact thru our website www.vhp.org or Twitter/Facebook/Instagram too @VHPDigital.