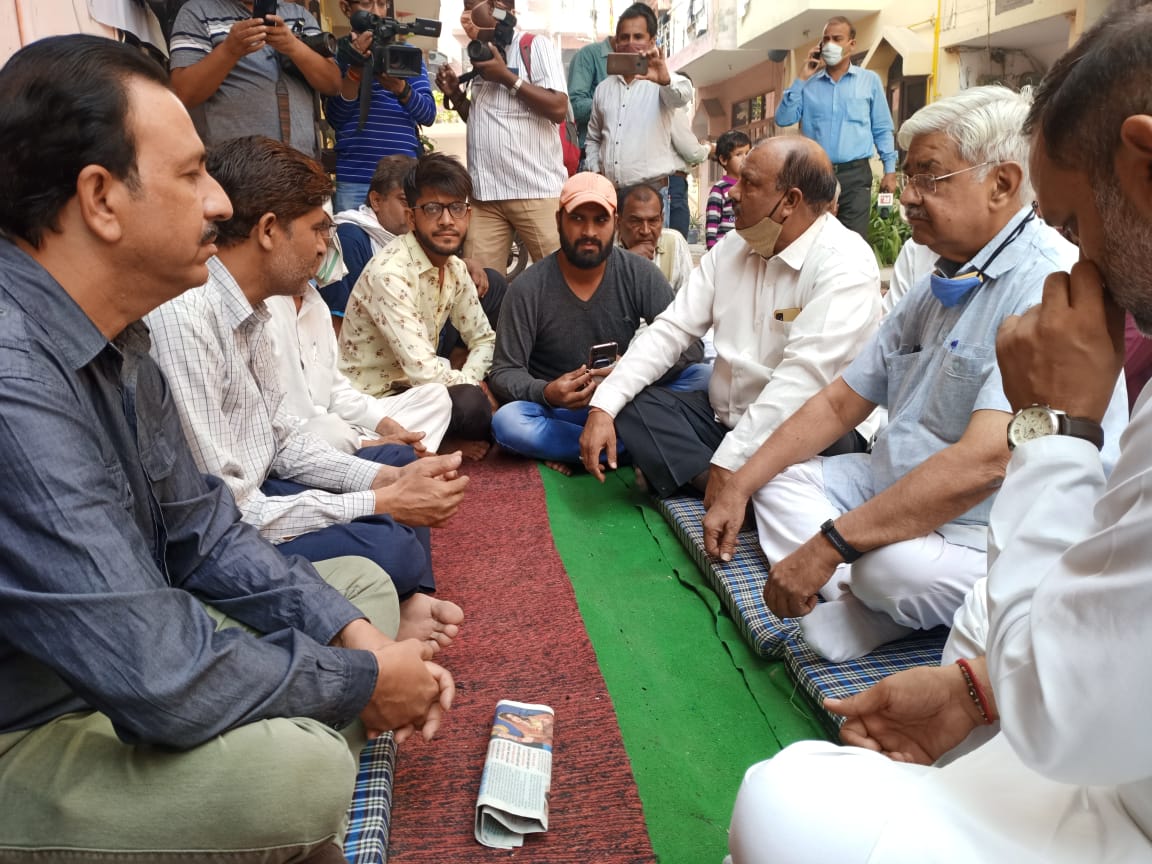 Demands compensation of Rupees One Crore, expeditious justice and legislation to stop Love Jihad and Conversion
Ballabhagarh. VHP Working President Advocate Alok Kumar, visited the family of Nikita Tomar in Ballabhgarh and consoled them. It was a very emotional moment. A talented young girl, ambitious to reach the skies was murdered by Islamic jihadists in a public place and in broad day light. It is very difficult to bear this loss. The family members and other friends of the family were also present during his visit.
Speaking to the reporters outside her house Alok Kumar said that the activities of Islamo-Fascist Jihadis have endangered the civil society, freedom of expression, dignity and life of the human beings the world over. This has to be resisted by a unified response.
The increasing incidents of Love-Jihad, religious conversions and atrocities on Hindus in the area cause serious concern. It is difficult to say as to how many Hindu Girls will fall victims in the hands of anti Hindu Jihadists? He demanded compensation of Rupees One Crore to Nikita's family and an effective legislation against conversion by fraud or inducement and Love Jihad.
Alok Kumar said that the VHP had demanded completion of investigation and filing of Challan in 30 days, the case be tried in fast track Court and the Govt. shall request a day to day hearing. He noticed that Haryana Govt. accepted these demands. Alok Kumar said that the VHP shall keep vigil to ensure that this is complied with.
He also said that the Govt. shall had to take effective steps to stop, in Haryana, particularly in Mewat, the series of incidents against the Hindus and national interests. Many incidents of Love-Jihad and the missing Hindu Girls have come to light. It is time that the Hon'ble Chief Minister implement announcements made by him in Nuh a couple of months ago.
The Hindu Samaj is fighting this battle. VHP shall not stop before taking this struggle to its logical end. We shall ensure justice to all the effected persons especially the young Hindu girls.