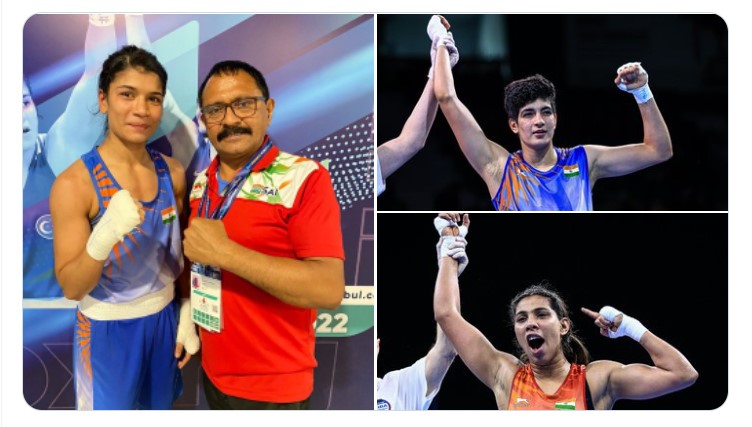 New Delhi. Indian boxer Nikhat Zareen won gold at the World Boxing Championships. In the women's 52 kg category, Nikhat defeated Jutamas Jitpong of Thailand. Nikhat won by five points in the final.
MC Mary Kom, Saritha Devi, Jenny RL and Malayalee Lekha KC are the other stars who have achieved this feat before.
World boxing gold returns to India after a gap. Mary Kom had won the World Boxing Final title last in 2018. With this victory, Nikhat Zareen has achieved a prominent position in world boxing.
Nikhat advanced to the finals with a 5-0 victory over Brazil's Carolilla de Almeida in the 52 kg semi-finals. Meanwhile, the fight between other Indian players Manisha and Parveen ended in the semifinals. They both won bronze each.
Prime Minister Narendra Modi congratulated Nikhat Zareen on clinching gold at the 12th edition of the IBA Women's World Boxing Championships in Istanbul.
PM Modi also lauded Manisha Moun and Parveen Hooda for their bronze medals as India concluded the World Championships campaign with three medals against their name.
"Our boxers have made us proud! Congratulations to @nikhat_zareen for a fantastic Gold medal win at the Women's World Boxing Championship. I also congratulate Manisha Moun and Parveen Hooda for their Bronze medals in the same competition," PM tweeted.