Navratri is a spirited festival to unite with nature and celebrate together. Navratri has a tradition of energy, power, achievement, bravery and valour. Navratri means victory over demonic ideology. We Indians see our 'country' as a mother or goddess (Bharat Mata). Nine forms of Goddess are worshiped during Navratri. If you look around, these nine forms of the goddess are found in your home. Mother, sister, friend, sister-in-law, mother-in-law, grandmother, aunt, paternal aunt, daughter-in-law and our maid – we meet Katyayini, Shailaputri, Saraswati, Mahadurga in these various forms. However, we don't know about the tribal Durgas (Vandurgas) who we must to take notice of, sometimes ignored by the society and sometimes because of their inferiority complex, scattered in the wilderness, standing on their own feet and worshiping the power that adds value to the lives of others. We are introducing some such Vandurgas on the occasion of Navratri.
An attempt to bring their energy, the umbilical cord of our culture in front of the society…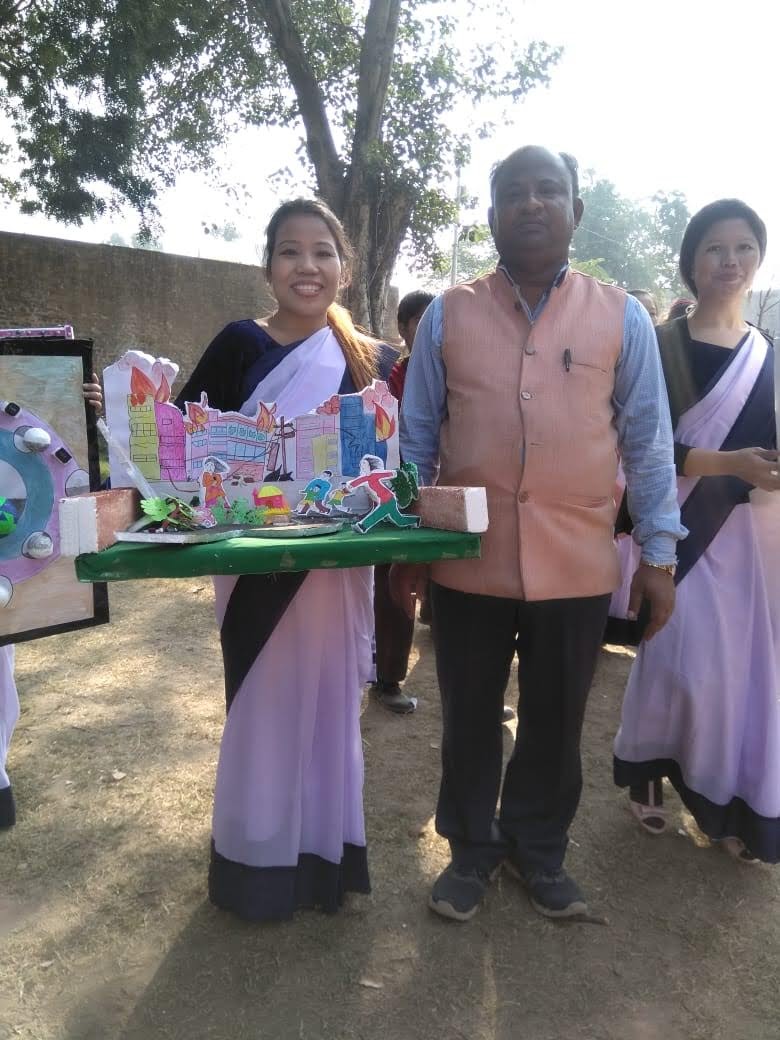 Courageous Hamsai
There is no tradition of education at home. The situation at home is also desperate. However, a girl living in a remote area is carrying out a challenging work and is spreading the message of education everywhere. Her name is Hamsai Halfflamber.
Hamsai, who studied in Raipur's Shabri Girls' Hostel from class one, returned to Nagaland after completing her graduation. Hamsai Halfflamber is a girl from Dimasa tribe living in Mangalumuoou village in Dimapur district of Nagaland. With self-confidence, determination and perseverance, she overcame the most adverse circumstances and took on the challenging task of imparting knowledge in a very remote area of Konyak, carrying forward the legacy of her education at the Kalyan Ashram.
The situation in Hamsai's house is a bit grim. Father was always sick. The house was small. Her mother, younger sister Sushila, brother and brother-in-law used to watch everything in the house. Hamsai is well versed in dance, music and cooking. Hamsai would always be ready immediately whenever any dance of the girls was to be staged, in the hostel, teach them songs…
Once we chanced to go to her home. We did not understand each other's language while communicating with her family but the facial expressions were not hidden. Hamsai's speech was a reflection of what it is like to worry as a parent. We have a prevalence of witchcraft. The daughter is studying so far away. When she comes home, the people of the village try to indulge in black magic. There is animosity and superstition, so we stay at home very little, we go to stay at our grandparents' house.
Hamsai was constantly struggling to do something for Kalyan Ashram. Hindi is in great demand in Nagaland. You can easily get a job as a Hindi teacher in a government school there even if you are 10th or 12th pass from Chhattisgarh. Hamsai also duly applied to the government school there, submitted all the documents and was called for the interview. Interview started…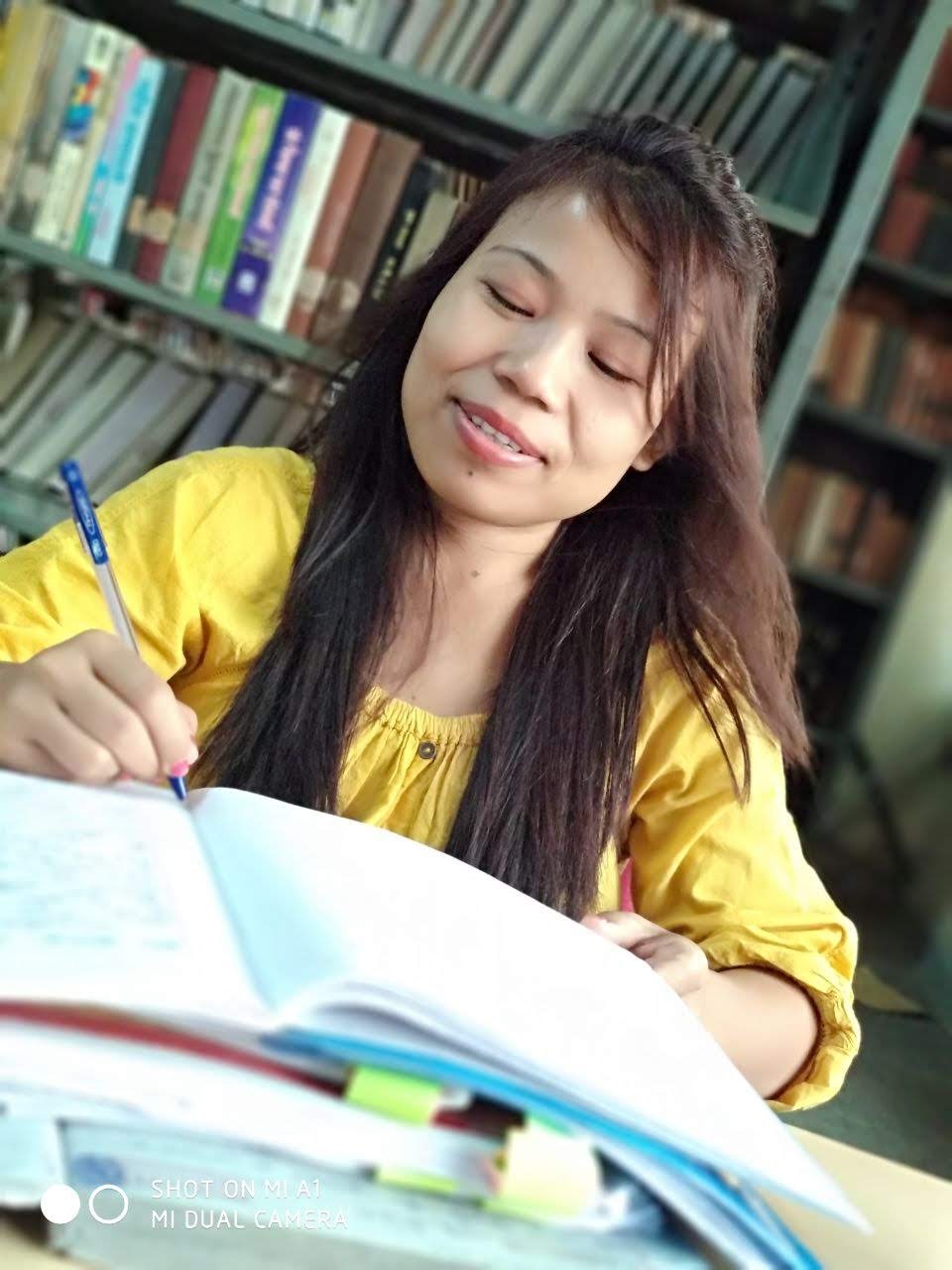 "During the interview, she mentioned all the names like Kalyan Ashram, Vidyabharati, Raipur, Chhattisgarh, "Will you go to Konyak as a teacher?" She accepted the huge challenge as soon as she was asked.
Konyak is a very mountainous, natural area and it has very cold and rains throughout the year. It takes twelve to fourteen hours to go to that village from Dimapur. The road is very winding and full of mountain valleys. A few kilometers of the road had a very deep gorge on both sides. The bus goes to this area only once a week. In 1956, a government school, Walkching, was started in the village of Monu. It is a hilly area, a backward village, far away from the city and doesn't have many facilities. Hamsai worked hard to carry forward the legacy of the education she received at the Kalyan Ashram where no one in particular was willing to go. Her intention was to do something for the community and the children in that tribal village. She benefited from education in Kalyan Ashram like discipline, hostel study method, various competitions, competition preparation and team work etc. Undaunted by the situation, Hamsai won over the school children with her love, taught them national anthem and other patriotic songs. Those students did not know Hindi at all, Hamsai taught them to write, read, speak Hindi and after one year of tireless efforts celebrated the Independence Day program in a very planned manner completely in Hindi.
The entire Vande Mataram was sung for the first time in that school, patriotic songs were sung too. She was giving all the good things she learned in the hostel to those students, this is her achievement. Local government officials also took note of Hamsai's work.
How far is Chhattisgarh and how far Maharashtra, Nagaland, small Manglumoou village and remote Monu village, a backward area such as Konyak… Hamsai continue to grow because of her achievements and the steadfastness in her works.
This tribal girl could achieve this, there is really a lot to learn from her…being happy even in pain, constant communication and many more….
Vaishali Deshpande
Paschim Kshetra Mahila Karya Pramukh, Vanvasi Kalyan Ashram
(Vishwa Samvad Kendra, Pune)