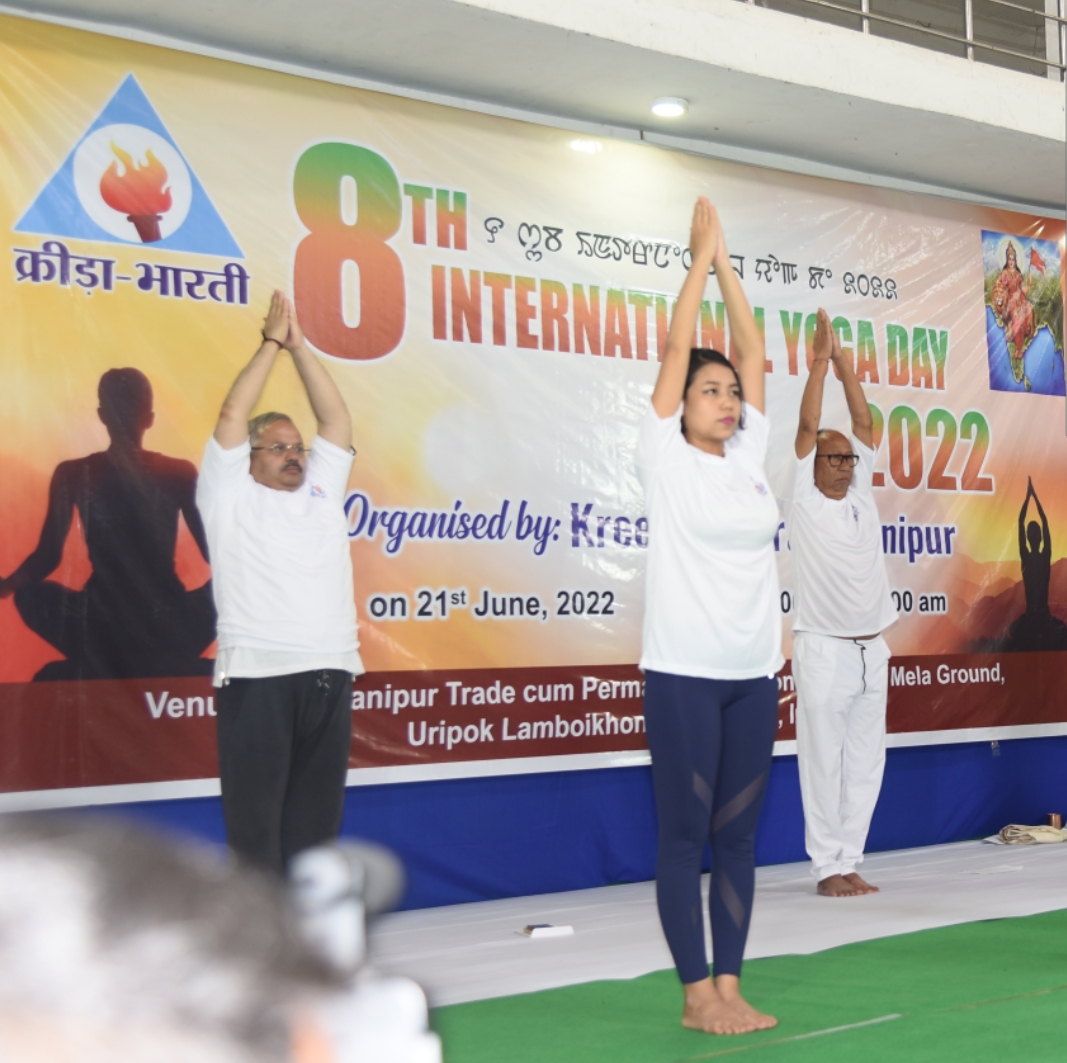 Manipur – International Yoga Day orhanised by Kreeda Bharati
Manipur. 8th International Yoga Day was organized by Kreeda Bharati Manipur at Manipur Trade cum Permanent Exhibition Centre Lamboi khongnangkhong, Imphal. The programme was attended by more than 630 delegates (including Child) from different parts of Manipur.
Y. Khemchand Singh, Hon'ble Minister MAHUD, RD&PR, Manipur, while gracing as the Chief Guest spoke on the importance of yoga and well-being. He encourages the delegates to make yoga a part of life and not an event.
RSS Akhil Bharatiya Prachar Pramukh Sunil Ambekar Ji, while speaking as Mukshya Vakta recalls the Bharatiya tradition of sharing and helping by citing the example of Yoga. He emphasizes that even though Yoga germinates from Bharat, the people of Bharat is very happy to share the benefits of Yoga with the world. Yoga has been practiced in Bharat since time immemorial but even in the 21st century, the practice of Yoga shines like pure gold. Yoga Day is not only a global event but a global movement for health and well-being. He recalled the global acceptance of Yoga by stating that, there were only supporters of Yoga when Yoga Day was introduced in the United Nations General Assembly.
Sobhachandra Singh President kreeda Bharati Manipur, highlighted the importance to strengthen the practice of Yoga.