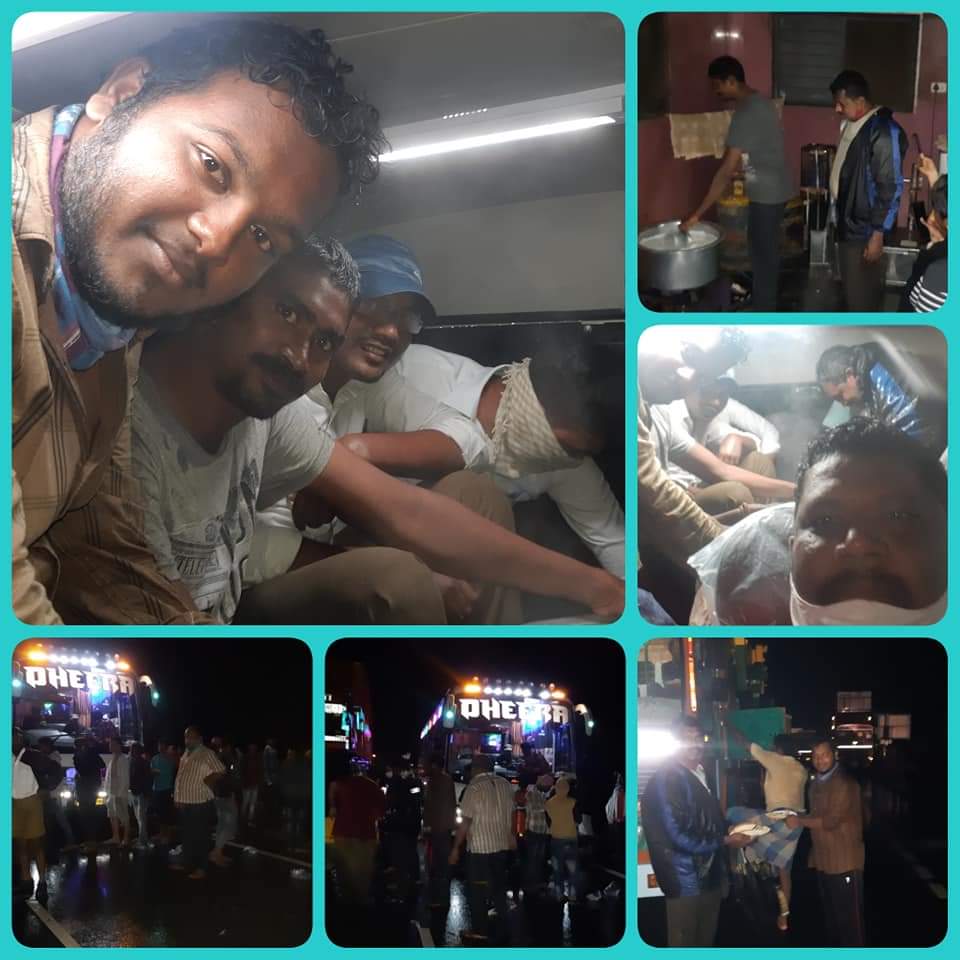 Vijayawada (VSK). The RSS swayamsevaks stood by the side of passengers as the road on the Nellore-Gudur Central Highway in Andhra Pradesh was damaged due to #NivarCylone.
As the Nellore district received heavy rains due to Nivar cyclone, The National Highway was damaged and a large number of vehicles were stranded between Nellore and Gudur at Adishankara Engineering College.
The vehicles parked on the road upto 25 kms for a long time. Aware of the plight of the elders, women and children in the vehicles, RSS Swayamsevaks rushed to the spot. They provided tea, buns, biscuit packets and milk for children and breakfast to satisfy their hunger.
Mothers in those vehicles expressed their delight that RSS swayamsevaks are providing milk on time, especially in situations where children were having trouble for milk.
The RSS swayamsevaks have been desperately provided their services to about 6000 passengers for about 35 hours since the evening of the 26th.
On the 27th at 11.00 am swayamsevaks distributed food items to passengers on a bus travelling from West Bengal to Tamil Nadu near Nellore.
On the same day, while the same team of swayamsevaks served food around 11 pm to the passengers in the vehicles at Adishankara College near Gudur.
The driver of that bus was surprised by seeing the team and asked one of the member that "Brother, didn't you the persons who served us lunch in the morning? the driver greeted them warmly."
But, the RSS swayamsevaks were stunned, because the place is only about 10 kms from Nellore. That is, from 11 a.m. to 11 p.m., it took 12 hours for the bus to travel those 10 kilometers, from this we can understand the severity of the situation.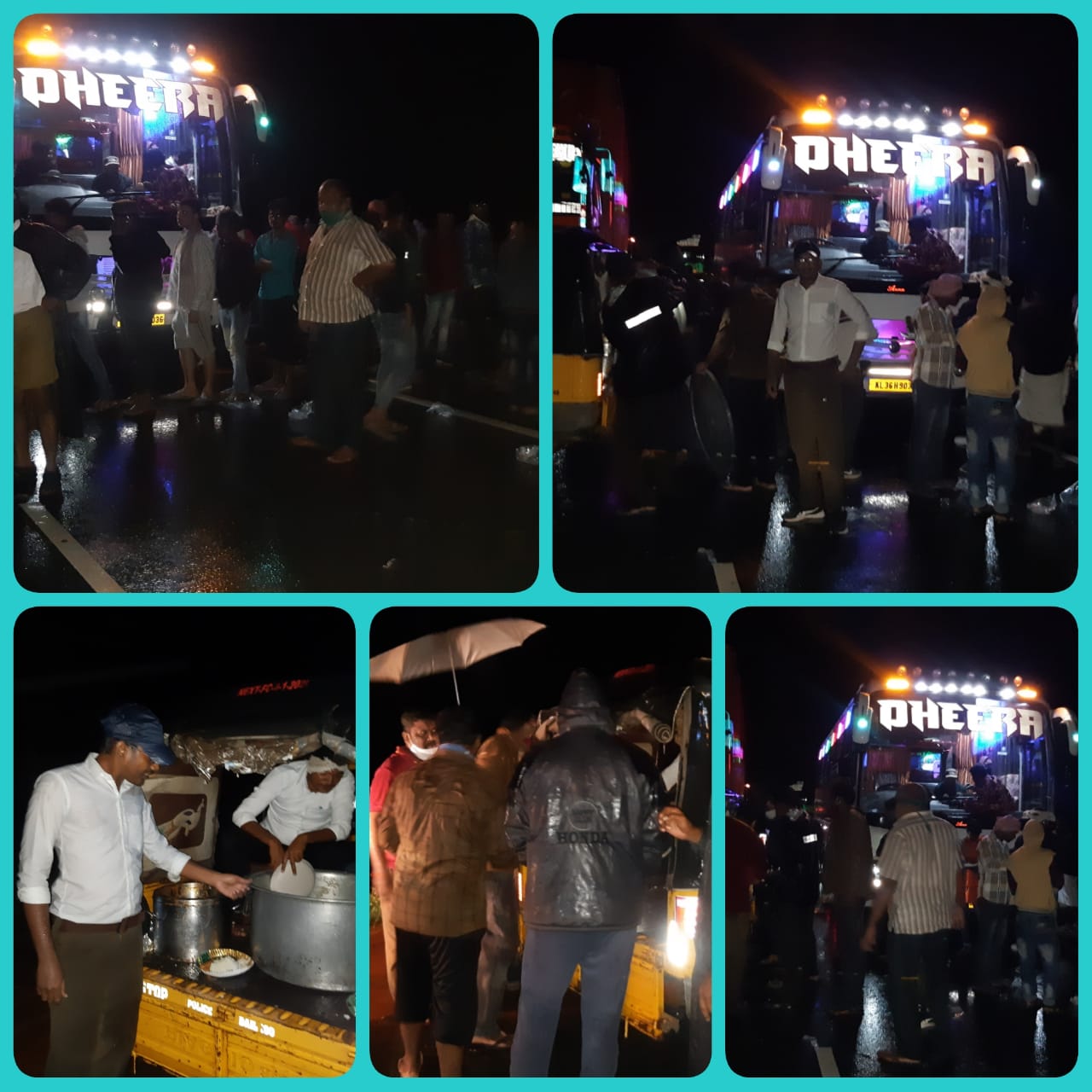 The members in the bus also surprised that from till morning to night the swayamsevaks are desperately engaged in satisfying the hunger of the passengers. They said "In the morning you have served lunch on time for us. Now too we are very hungry. You came and satisfied our hunger. The service by the RSS Swayamsevaks are really great. My heartful thanks to you".
Swayamsevaks just kept looking at the driver who was speaking in Tamil with a smile.
A local friend from Gudur expressed that "Everyone seems to be college kids. I do not mean how they were able to serve like this, but how did they get this inspiration?" That's why all says "RSS is always ready for selfless service".