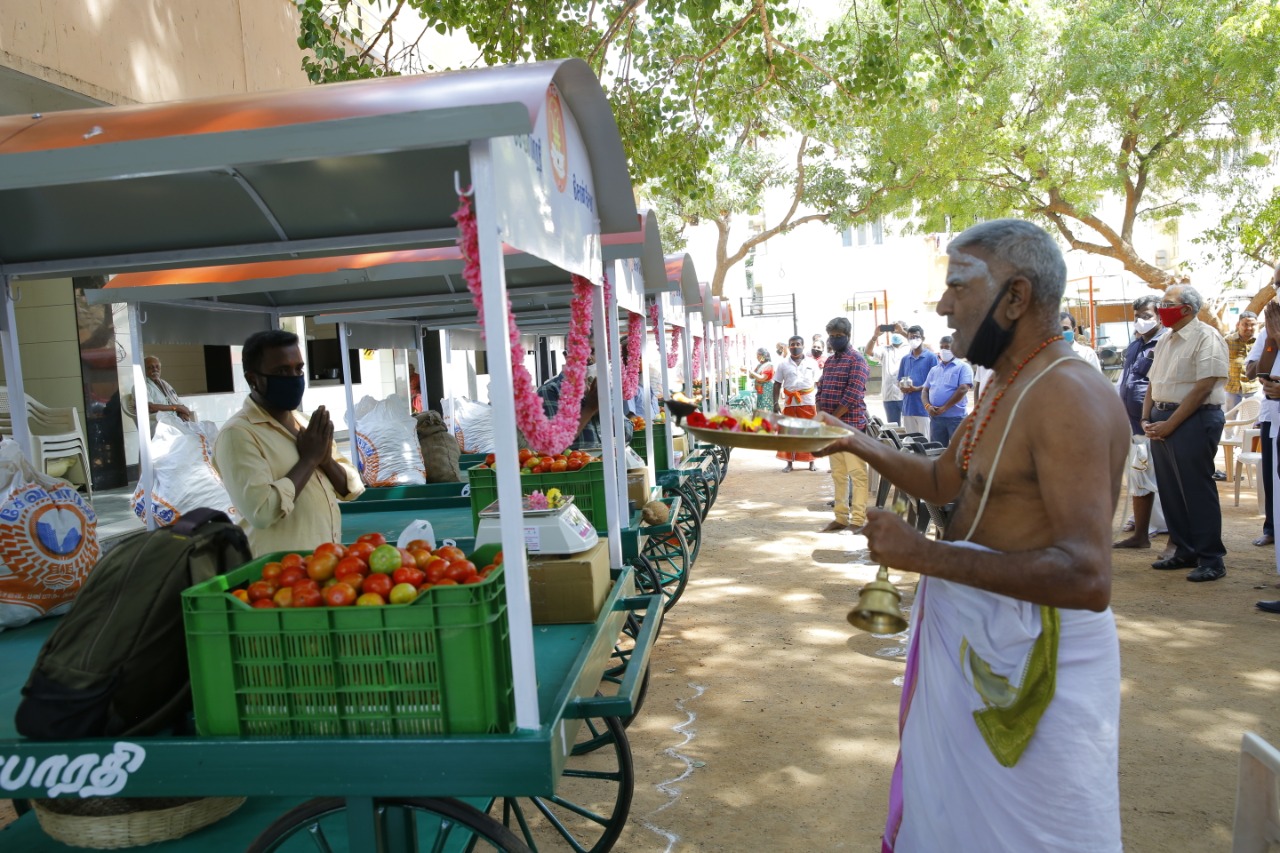 Dakshin Tamil Nadu (VSK). The Hindu Economic Forum (HEF) Coimbatore Chapter launched a Micro Credit based Business funding initiative in association with Sewa Bharati in R.S. Puram, Coimbatore to help Under-Privileged families to start a vegetable vending business through push carts. The Convener of this project is S.K. Anand and its launch was held on Friday at The Sevashram Trust, R.S.Puram.
Statement from the two entities said that as a part of this partnership, HEF Coimbatore will find donors willing to donate Rs. 25,000/- per business. This 80G donation is directly routed to Sewa Bharati Coimbatore. Sewa Bharati on the other hand will find suitable beneficiaries through an interview process.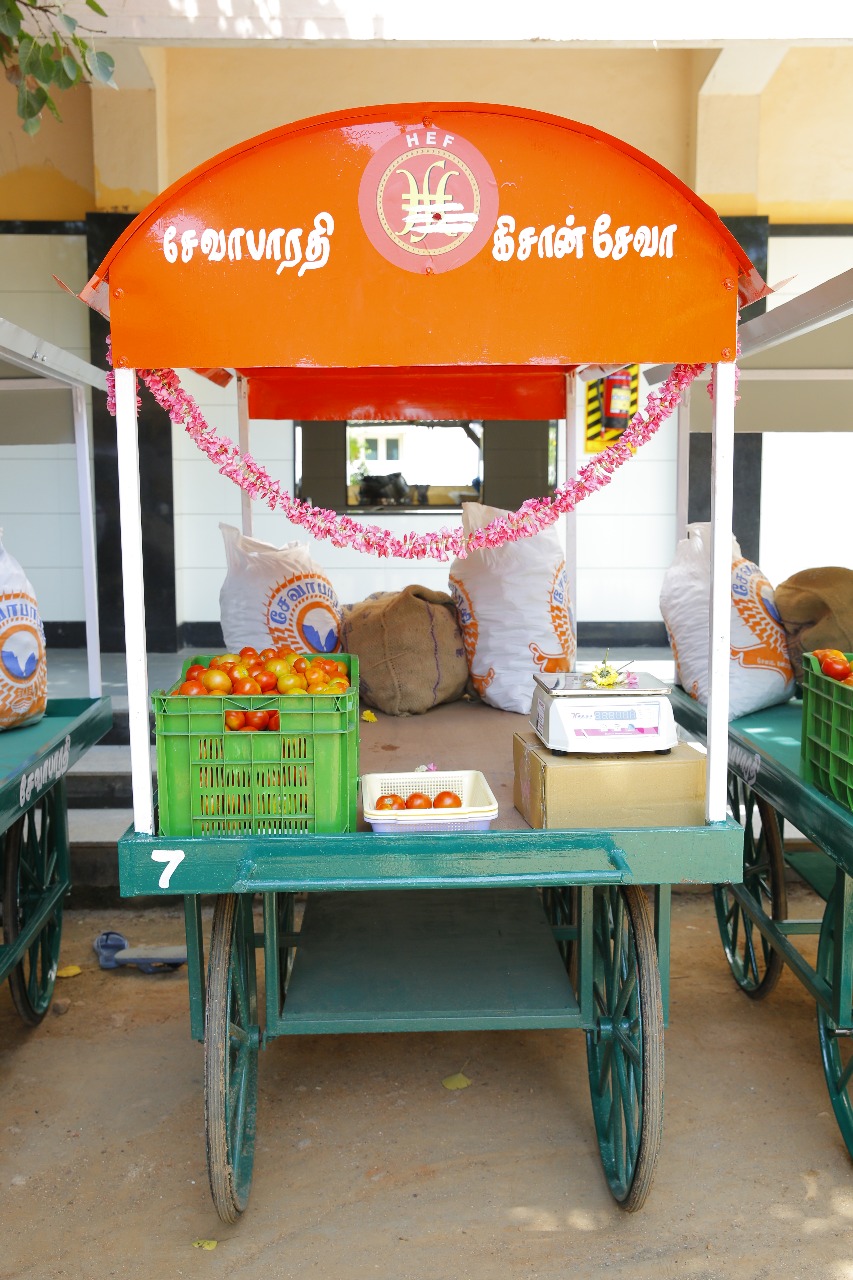 HEF & Sewa Bharati's objective through this initiative is to find well-disciplined hard-working beneficiaries who will repay the interest-free debt. Each beneficiary is given a well fabricated push cart, break-proof electronic weighing scale, four container crates, jacket and working capital. With these amenities and capital, the beneficiary can start the push cart business the very next day.
The beneficiaries are expected to repay the interest-free debt in 12 to 18 months. The repayments are collected by Sewa Bharati and goes into a separate Micro-Credit fund account. As soon an amount of Rs.25,000/- becomes available in the fund, the next beneficiary in the list is allotted a set. Thus the repayments don't go to initial donors, but are recycled to benefit newer under-privileged families.