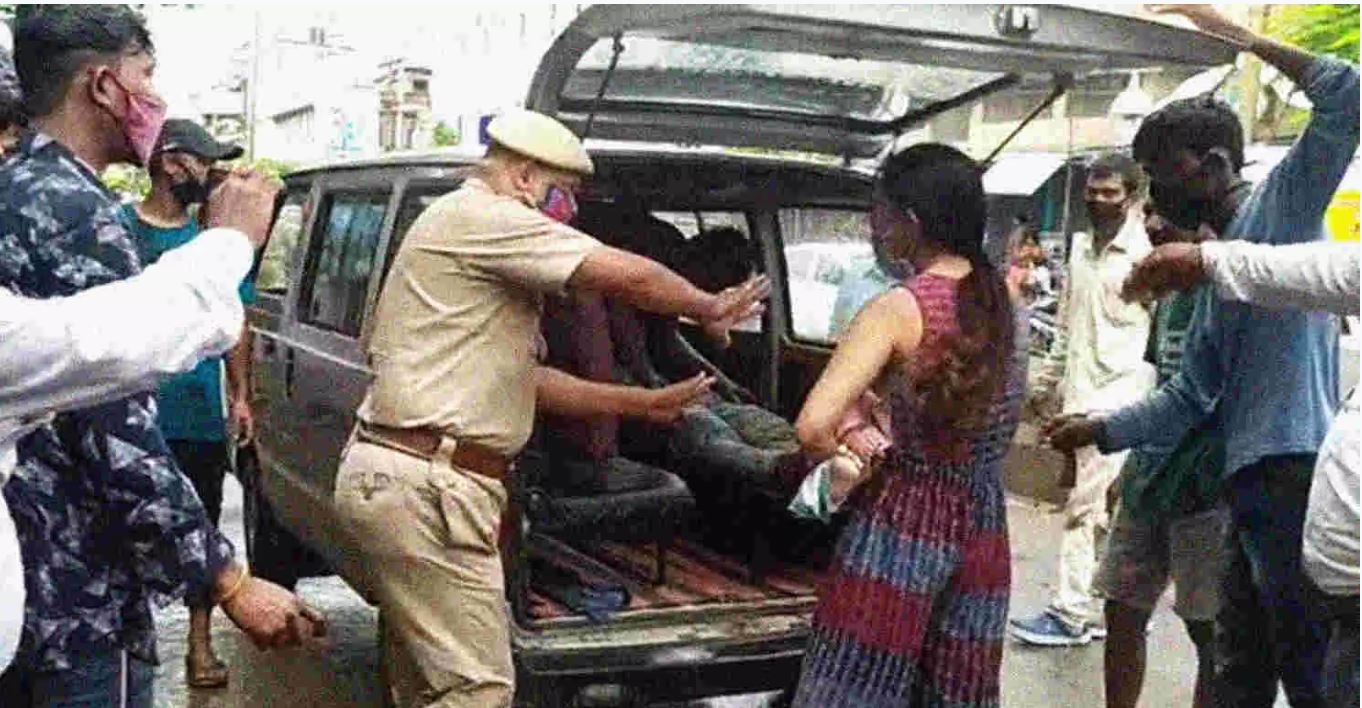 Assam. A Hindu boy named Rituparna is killed in broad daylight in Guwahati. He was working as a salesman in a furniture shop. There was some kind of argument for sitting on a table with Hussain Ali and Hussain murdered him.
According to eyewitness, the youth entered into a heated argument with a certain Hussain Ali, who stabbed him in the back with a sharp object, following which Pegu collapsed by the roadside. Although Pegu was immediately rushed to the hospital, he succumbed to his injuries. The incident was captured in the CCTV of the shop in front of which the incident took place. All of this happened in broad daylight.
Rituparna Pegu was at a shop named Armaan Home Furnishing which belonged to one Armaan Ali. The murderer, Hussain Ali, was an employee at the store. A heated argument ensued between the victim and Hussain, over a chair.
The Guwahati Police has arrested 5 individuals in connection to the gruesome incident that took place in the Noonmati area of Guwahati, Assam. The accused, identified as Dulal Ali, Ibrahim Ali, Manowara Khatun, Hussain Ali and Arman Ali, were arrested based on CCTV footage of the shop.
Several organisations and local people took to the street in Noonmati area to protest against the horrific murder and demanded justice for Rituparana Pegu. The protesters gheraoed Noonmati Police Station and demanded strict punishment of the culprits. "We demand capital punishment for the murderers. They should be hanged till death," said a man.
The wife of Rituparna Pegu has sought justice from the state government after her husband was brutally murdered in broad daylight. In several videos which have surfaced on the internet, the widow of the deceased was seen asking bystanders, "What will happen to me? How will I live now?"
The wife of the deceased was seen pleading for help with her 7-month-old baby as her husband's body was carried to the hospital. Meanwhile, Chief Minister Sarbananda Sonwal handed over the probe into the murder of Rituparna Pegu at Noonmati to the Crime Investigation Department (CID) on Saturday.