Navi Mumbai. When the whole world is plagued by the Corona crisis, fear and despair pervade, a charitable organization called "Amrit Prerna" in Navi Mumbai is making a silent effort to liberate Navi Mumbai from the Corona. Amrit Prerna along with Navi Mumbai Municipal Corporation has started Corona Free Campaign from Corona Infected (Red Zone) Bonkode Vasti in Koparkhairne on Tuesday 02/06/2020. Under this campaign, a health survey and monitoring of citizens in the slums will be done.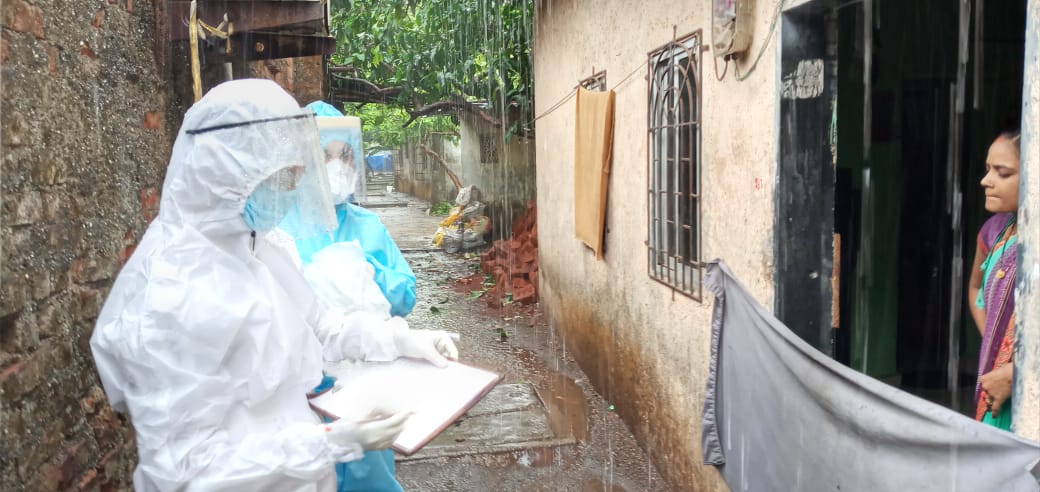 To make this campaign a success, the Rashtriya Swayamsevak Sangh will have a total of 20 full-time Swayamsevak and doctors in Navi Mumbai. Citizens in the slums will be given medicines and information to boost the body's immune system. Citizens with symptoms of corona will be rushed to COVID19 Hospital for immediate treatment with the help of the Municipal Corporation, and the attending physician will give proper advice to the citizens with other medical needs and the volunteers of the organization will keep in touch with them for the next few days.
The duration of the survey conducted in the settlement was 7 days. This entire campaign is to be under the guidance of Navi Mumbai Municipal Corporation and all the Swayamsevaks as well as doctors will stay in Koparkhairane for the successive 10 days from 01/06/2020. While detailing the above information, Sumit Banik, Joint Secretary, Amrit Prerna, said that all the arrangements for accommodation, food, health check-up and disinfection of the Swayamsevak have been made by the organization and the cooperation of the community is also sought for the success of humongous work. All the volunteers were trained before the campaign started.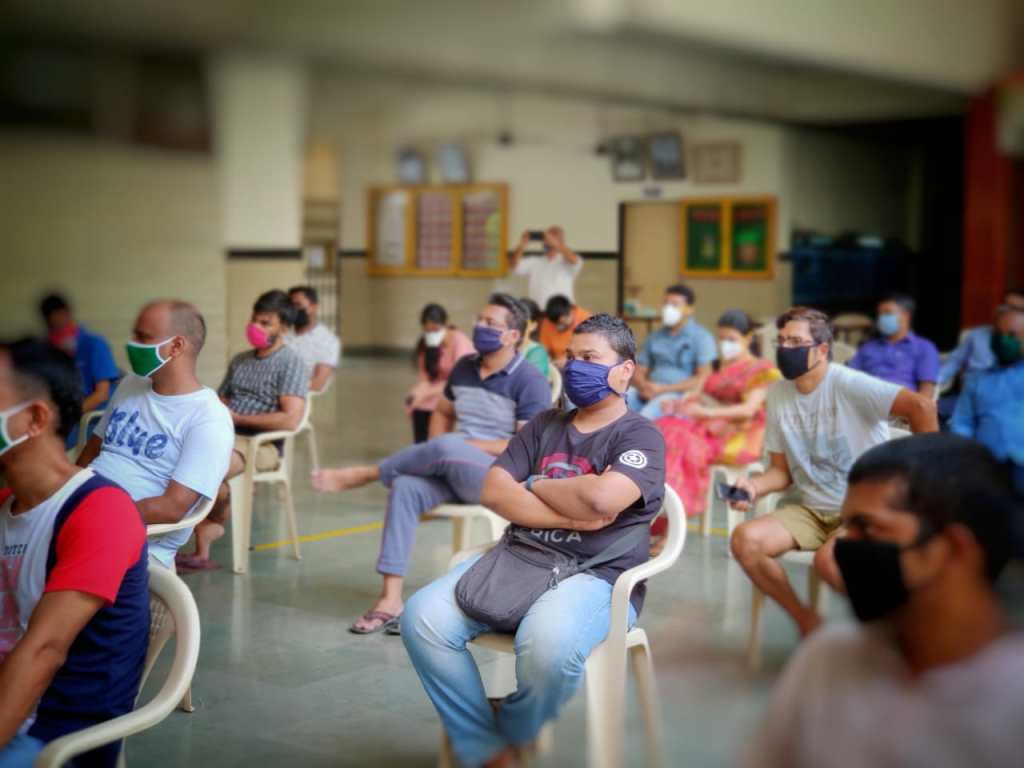 Ambareesh Patnigere, Deputy Commissioner, Navi Mumbai Municipal Corporation gave necessary instructions by answering the questions of the volunteers during the training. The entire campaign is also guided by Navi Mumbai Municipal Commissioner Anna Saheb Misal. At the end of the training, Navi Mumbai Rashtriya Swayamsevak Sangh's Sanghachalak Kamlesh Patel personally visited all the doctors and Swayamsevaks and wished them for this campaign.