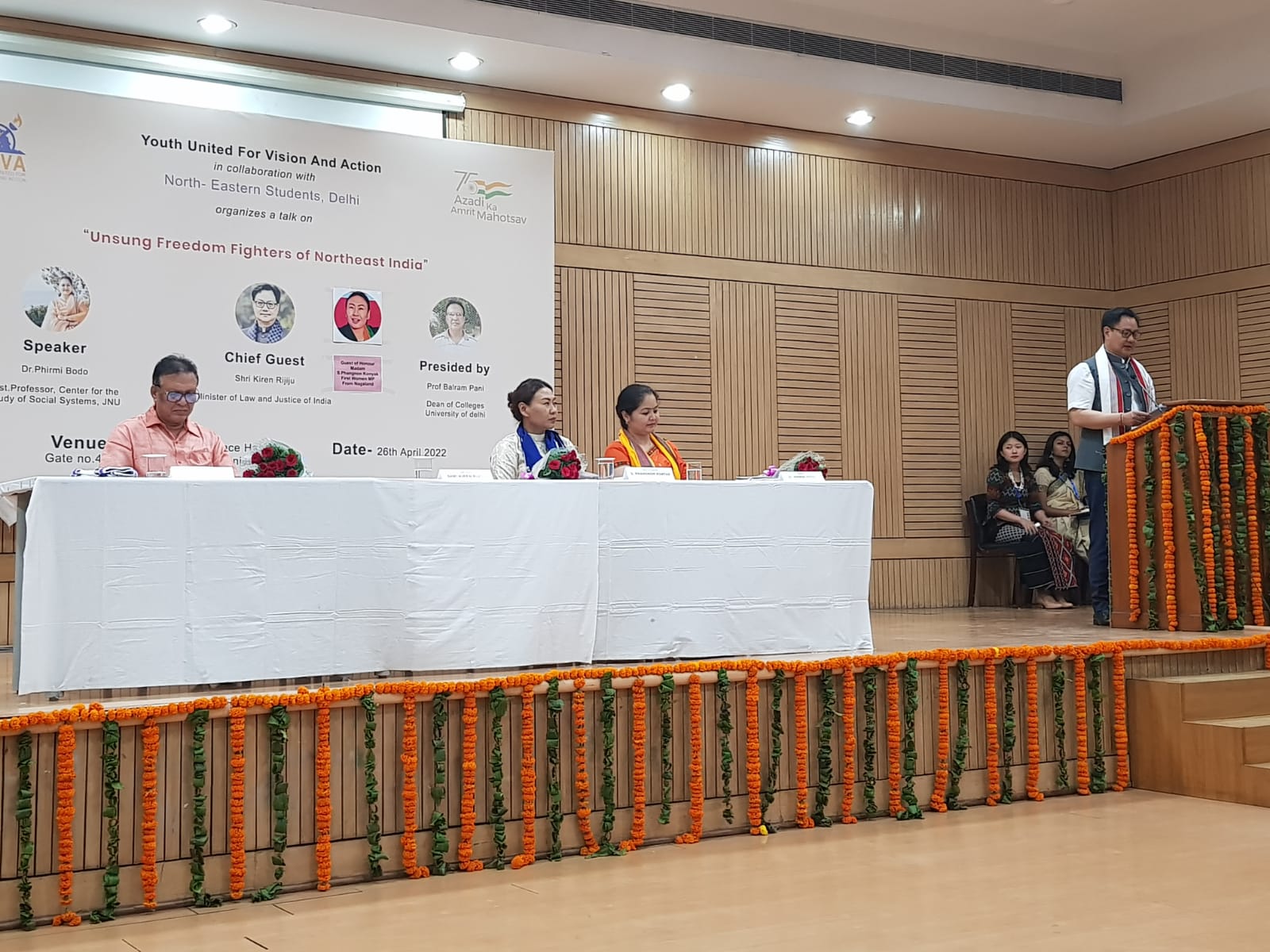 New Delhi. Union Minister Kiren Rijiju said that the history, which we have been reading since independence, especially about the freedom struggle gives only limited knowledge about the incidents and sacrifices, thus bringing the true and real history to the knowledge of the young generation of the country, is important.
He was addressing an event 'Unsung Freedom Fighters of North East India' organised by a group of North-Eastern students of Delhi University and Youth United for Vision and Action (YUVA) at the University of Delhi's Conference Hall. "When we want to say right things and try to mention truth in Indian history, some people get hurt and they say you are rewriting history. The question is not about rewriting the history, the question is about correcting the history and the question is about the place and position of those people, who deserve it," said Rijiju.
"This debate about history being written again is meaningless, the question is that we should learn true and real history because we know what we read and understand what we see," he added.
Also attended by the first woman Rajya Sabha member of parliament representing Nagaland Madam S. Phangnon Konyak, Dean of Colleges, DU, Prof Balram Pani and Dr. Phirmi Bodo, Asst Prof JNU, they addressed the gathering. The life stories of unsung freedom fighters like Rani Gaidinliu, Kanaklata Barua, Shambodan Phonglo, Ropuiliani, Matmur Jamoh, Maharaja Kulachandra, Shaheed Jadonang and U Tirot Singh etc were highly remembered by the speakers. The great role played by Netaji Subhash Chandra Bose leading INA in Northeast India will always be revered.