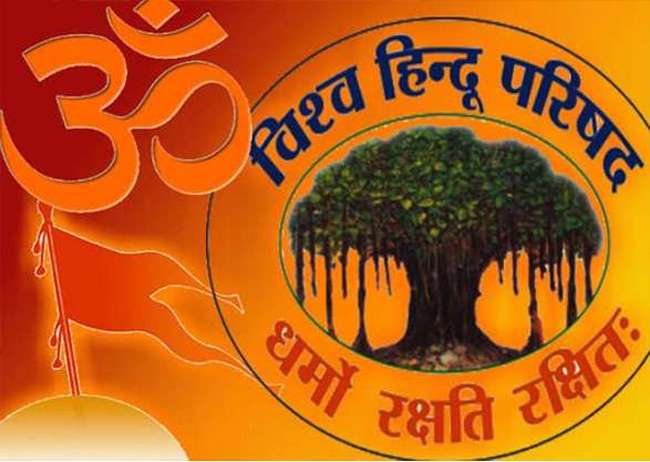 Demands a strong anti-conversion law in state
Kolkata. VHP applauds the verdict of the Kolkata High Court. East Zone secretary of VHP Amiya Kumar Sarkar demands a strong anti-conversion law for the state to check illegal proselytization of innocent Hindus and stop jihadi barbarism. The state administration has gone too far in comedy. Therefore, the traditional society no longer has confidence in the Babus of the administrative department of the state. And if this demand is not complied with, then the VHP will take necessary action for starting a mass movement in the state.
Yesterday, the High Court had given the good news that the two central agencies had been given the task of investigation. Thus, the fact that the VHP has always been on the side of the traditional Hindus is proved once again. It is also cleared that how the Islamic jihadists and the local police working in tendem with TMC goons.
Advocate Anindya Sundar Das, counsel for the plaintiff, said that two persons were missing from Kaliachak, Malda. Those two people are masons by profession. This is one of another case in the state which is handed over to the CBI for investigation. Besides, the investigation of the same incident is also handed over to the National Investigation Agency (NIA).
Justice Rajasekhara Mantha gave such an order on Thursday. Jihadi's present in Kaliachak of Malda has been accused of forcible conversion. In addition, there have been allegations of explosives in the incident. Therefore, CBI and NIA have been given the responsibility to jointly investigate the incident. Anindya Sundar Das, counsel for the plaintiff also said those two men were forcibly converted. Allegedly, the IC of Kaliachak police station helped in the incident. Hence both CBI & NIA will investigate the incident in details and both agencies will submit the investigation reports to the High Court. The case will be heard again in the High Court on June 21.