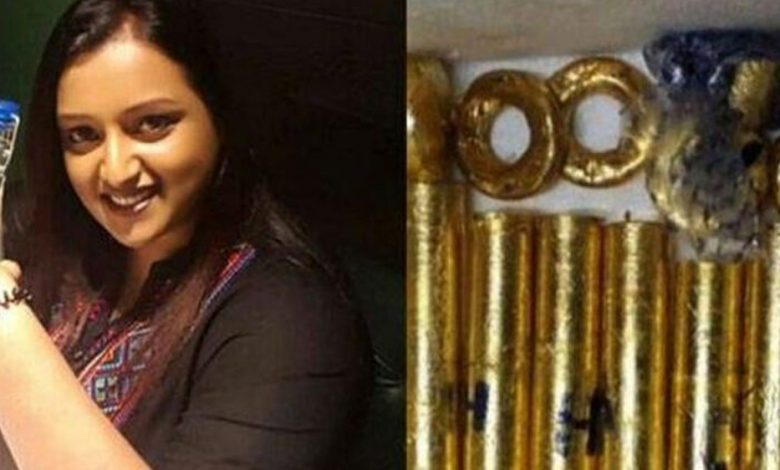 New Delhi. In the case pertaining to gold smuggling at Thiruvananthapuram airport, the UAE has assured all cooperation for the investigation. At present, NIA has been handed over the case for investigation.
As per reports, National Security Advisor Ajit Doval is likely to be in talks with UAE's investigating agencies to collect further details in the smuggling case. The Home Ministry and the Finance Ministry are closely monitoring the case.
According to media, the Prime Minister's Office has also sought information on the case.
The Centre left the case to the NIA as it was a matter of national security. The central government decided to leave the case to the NIA after scrutiny by national agencies.
NIA strongly opposes Swapna Suresh's anticipatory bail plea
The NIA has strongly opposed the anticipatory bail of Swapna Suresh in the Thiruvananthapuram gold smuggling case. The NIA informed the court that an FIR has been registered in the case. With this, the High Court adjourned the case till Tuesday.
The NIA informed the court that along with Swapna Suresh, Sarith and Sandeep Nair are also involved in the smuggling. As this is a matter of security threat to the nation, NIA said that Swapna Suresh has to be taken into custody for interrogation.
Centre's counsel Ravi Prakash tells court, – Since NIA has taken over probe, HC cannot entertain bail plea & matter has to be dealt with by special court.
The FIR has been registered under sections 16, 17 and 18 of the NIA Act. The NIA also clarified that the clean chit could not be given as Swapna was also the accused in other cases.
The probe team also told the court that Sooraj's wife Soumya had given a statement that Swapna, Sarith and Sandeep were involved in gold smuggling.
Gold worth Rs 1.50 crore seized in Karippur airport
In an another hunt of smuggling, gold worth Rs 1.5 crore was seized from Karippur airport. Customs Intelligence seized the gold from three people who arrived from abroad.
The gold was recovered from TP Jishar, a native of Thengipalam Malappuram, Kodanchery native Abdul Jaleel, Koduvally native Muhammad Riyas. "500 grams of gold seized from Jishar was concealed as gold paste in the waistband of the jeans he was wearing," said the Airport Authority official.