Karnavati. Working President of VHP Alok Kumar, is on a tour of Gujarat with regards to an event of samajik samrasta (social equality). He also addressed the press at the VHP headquarters. Alok Kumar talked about the unlawful religious conversions and mentioned about the 2year imprisonment given by the Jhabua court to 3 Christian missionaries who were converting poor innocent tribals by allurement. This decision will definitely be a warning to the conversion mafia. He warned the missionaries that VHP is vigilant on the conversion mafia and warned of all lawful consequences to those who unlawfully convert any Hindu to Abrahmic religions. VHP will also intensify its compai for Ghar Wapsi.
Addressing about the Uniform Civil Code, Alok Kumar said that it is also necessary for gender just laws. The laws or customs that deny dignity and equality to women need to be corrected. This is necessary to provide for monogamy, equal laws for divorce, maintenance and succession. This requires wide consultations and sifting of good from customary laws of all religions.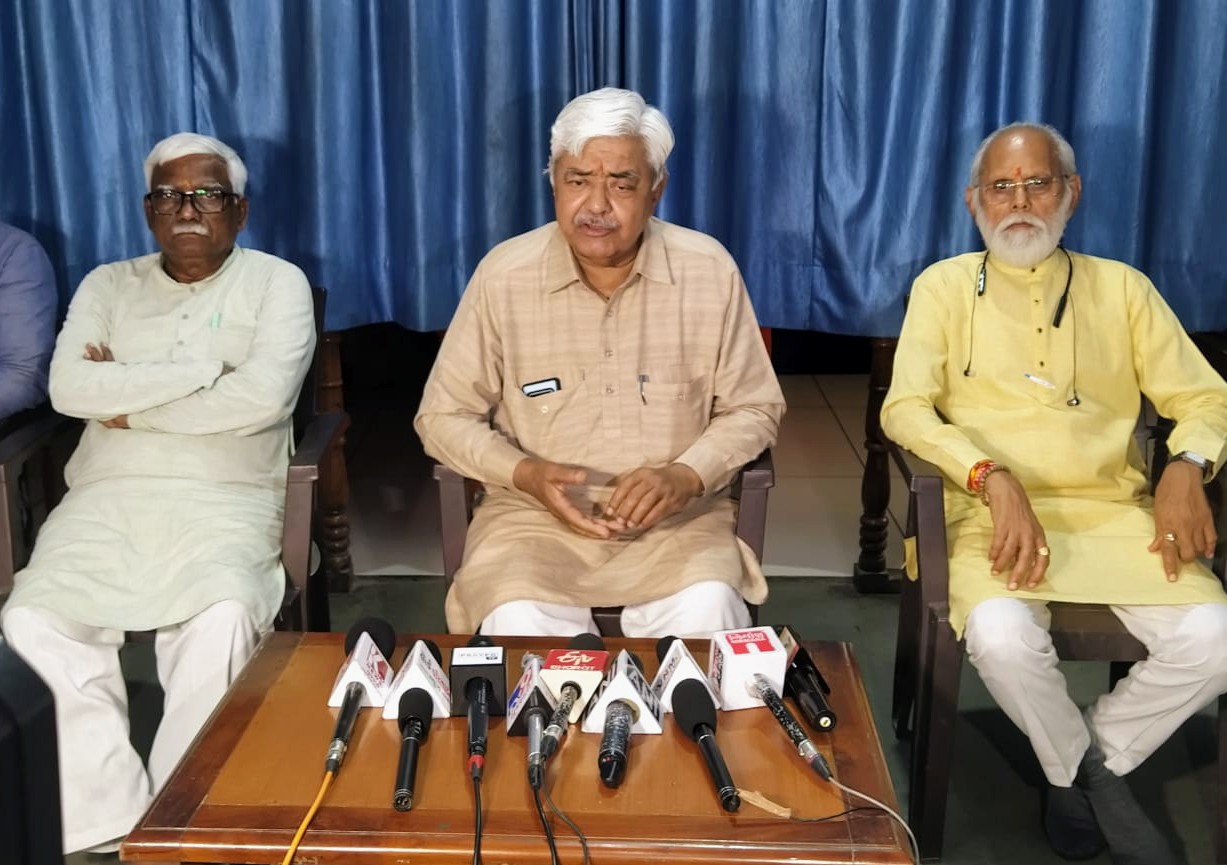 He also briefed about the Shri Ram janmabhoomi temple to be opened for devotees in the month of January 2024. Alok Kumar said that, Water for Abhishek from holy wells, tanks, ponds, rivers and seas across the country will be taken for Abhishek for Ram lala. Pujya saints from every corner of the nation, will undertake various yatras across the nation. The entire nation is eagerly waiting to witness this historical event of Pratishtha at Ayodhya.
Since it is not possible to take everyone to Ayodhya, Alok Kumar said, to perform Puja, Havan and Anushthan at all the temples, mutts and places of pilgrimage, VHP will arrange LED screens at every place and will show live proceedings of the Ramlala Pratishtha.
Thereafter all those karsevaks who participated in the karseva will be honoured and will be taken to Ayodhya for the Darshan of Ram lala.
He said that in 2024, on the eve of "Janmashtami" VHP will complete its 60 years of existence and in Hindu dharma it's called "Shasti poorti", In it's 60 years, the VHP karykarta's have pledged to work with more passion and will work hard in the service of Bharat Mata and Hindu dharma. Bajrang Dal will organise "Shaurya Yatra" in every district of our country, for creating major awareness with regards to social equality amongst Hindus. Our revered Saints will take out padyatras in every village during the Diwali period. During this period VHP will build its organisation at the grassroot level and will reach out to village level.