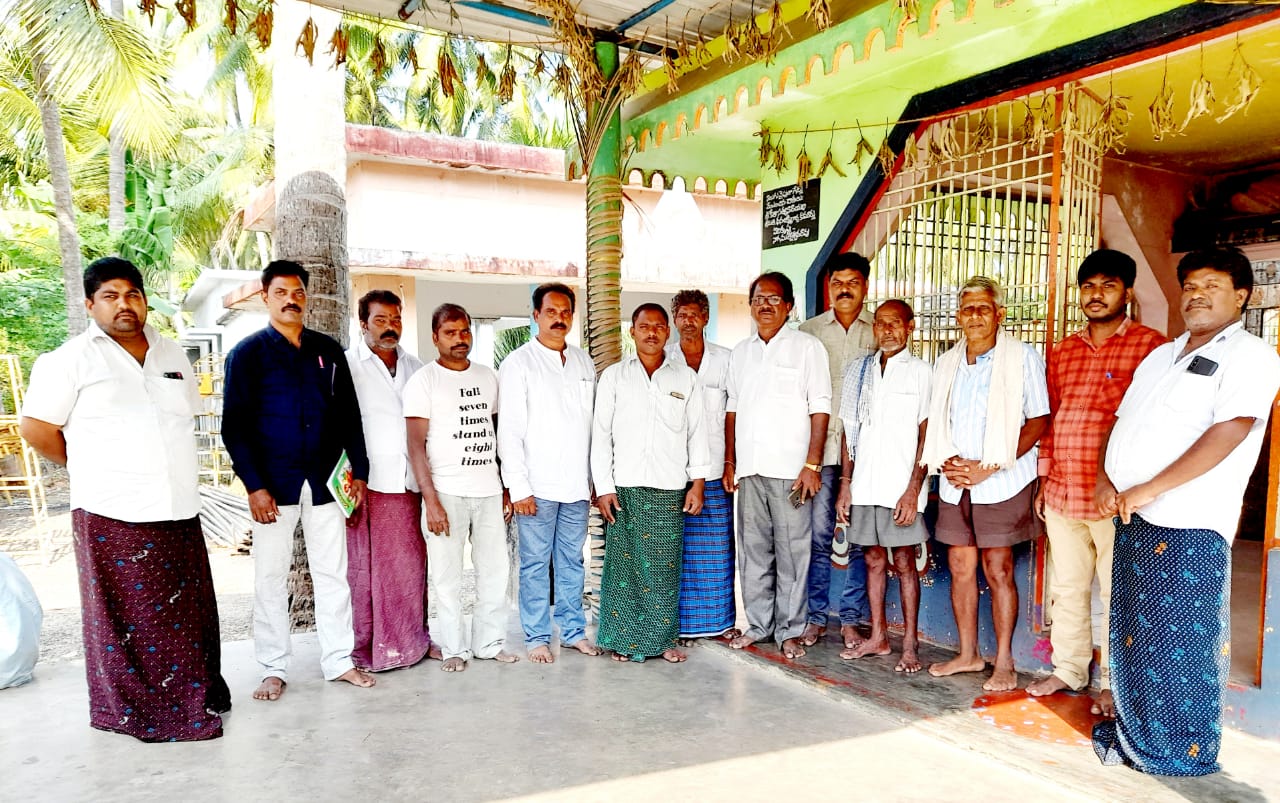 Vijayawada (VSK). Shetty Balija caste people saved their 40 members from converting their religion with the help of the Dharma Jagaran Samiti, which works for the preservation of Hindu Dharma across the state. The incident took place in West Godavari district Andhrapradesh.
The Activists of the Dharma Jagaran Samiti are visiting Mattaparru Palam and surrounding villages in the Poduru zone of West Godavari district to set up committees of the Shetty Balija community.
Dharma Jagaran Samiti activists came to know that some Shetty Balija caste people in Mattaparru Palem village had been converted and they were trying to convert another 40 more Shetty Balijas.
Jilla Dharma Jagaran Pariyojan Pramukh Chintapalli Ramesh, State Shetty Balija Pariyojan Pramukh Kadali Nagaraju, State Sah Pariyojan Pramukh Rayudu Muthyalarao and other leaders of Shetty Balija caste visited five other villages including Mattaparru village and explained the uniqueness of Hindu Dharma to them. They also described the history, richness, culture and traditions of the Shetty Balija caste.
Thus, realising the history, greatness and uniqueness of Hindu culture and of their caste, they decided to continue their ideal life in Hinduism like their fore fathers.
It has also been decided to hold a Shetty Balija Sammelan at one of these 5 villages in the near future, said Tirupathaya, State Dharma Jagaran Pramukh.