Savarpada is a tribal pada (hamlet) surrounded by hills in Triyambakeshwar tehsil of Nashik district in Maharashtra. A girl who grew up amidst this environment collecting wood chips, walking barefoot in the hilly terrain, facing extremely adverse conditions and traversing miles daily for water went to scale new heights of success at the international level. She is none other than Savarpada Express Kavita Raut who grabbed the world's attention through her running prowess and earned fame for her village.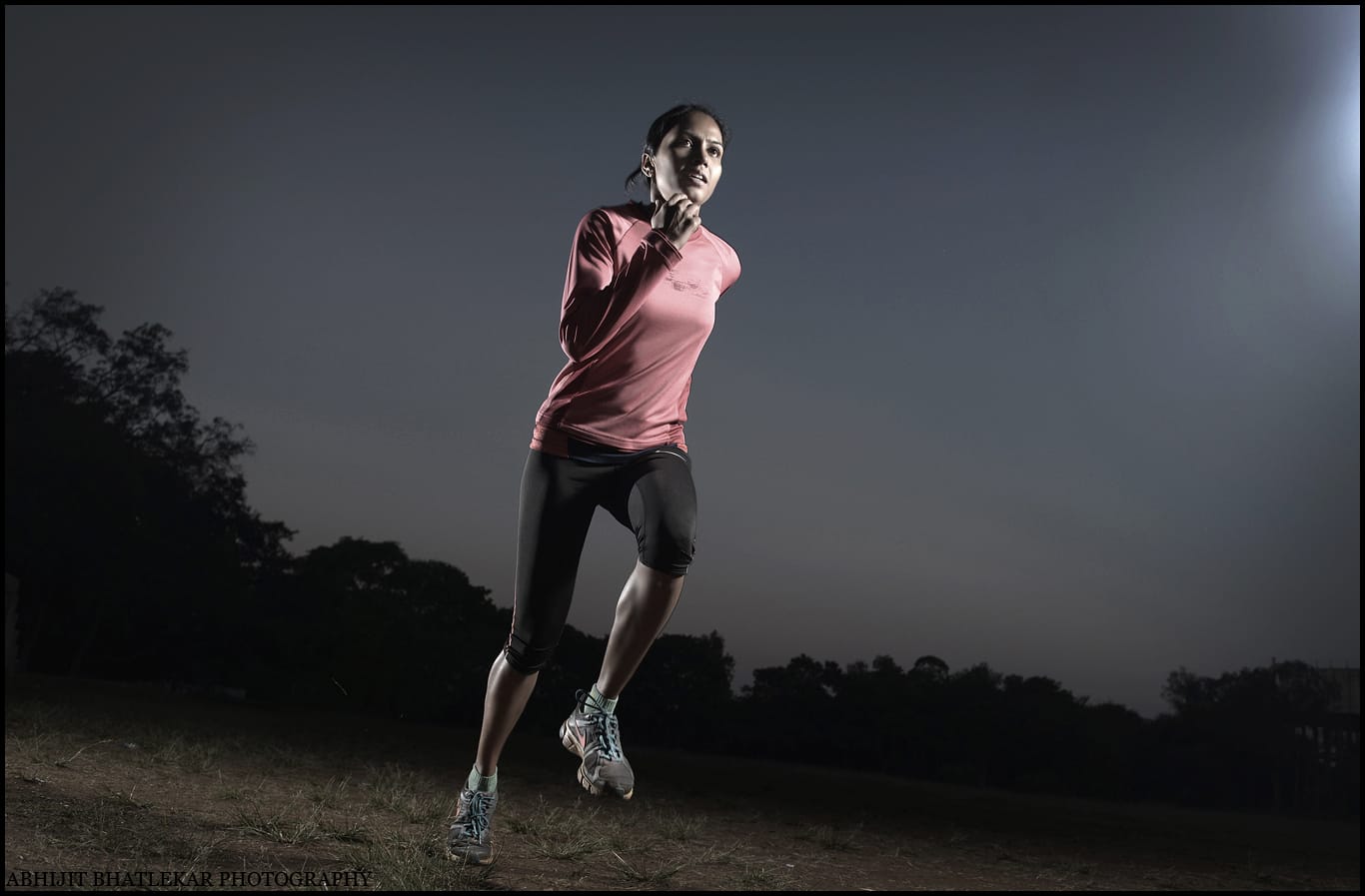 Kavita Raut, popularly known as Savarpada Express, is an Indian long-distance runner. Kavita qualified for the Rio Olympics held in Brazil after winning national and international competitions. She did run in Rio but missed the medal. However, the sprinting of this girl from the rural areas of Nashik became a measure of aspirations. Kavita Raut won a bronze medal for India at the 2010 Commonwealth Games. Kavita's inspiring journey from the rural area of Savarpada is featured in the Class V Marathi book Balbharati. Writer Santosh Salve has described her journey in it believing that her journey would definitely inspire the next generation.
Kavita came to Nashik for a running competition while studying in school and ran barefoot. Although she did not win, her performance even without any preparation caught the eye of coach Vijender Singh. He recognized Kavita's talent and so began Kavita Raut's journey to become Savarpada Express.
She began her journey of success by winning a silver medal in running at a national level school competition and never looked back. The journey was tough, but her God-given gift and determination, persistent confidence and precise guidance took her to international level.
She also had to balance between running practice in Nashik and education at Harsul. Her coach Vijender Singh took it upon himself to help her through all the difficulties she faced. Her admission to Bhosala Military School, her accommodation, adverse financial circumstances were taken care of by him. Her coach appealed to everyone he met to help her financially. He also took care, with a parental sense, that she won't be offended by it. Even her parents also attribute their daughter's success to her coach.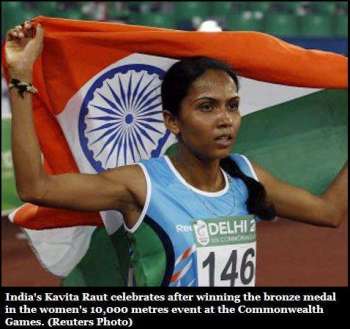 Kavita had secured a ticket to Rio from the 12th South Asian Games. Kavita set a national record in half marathon with a time of 1 hour 12 minutes 50 seconds. Besides, she clocked record 34 minutes and 32 seconds in the 10,000 meters distance competition. She became the first woman athlete to win a medal for India at the Commonwealth Games. In 2010, she won a bronze medal in the 10,000 meters event. In the same year, she won a silver medal in the 10,000 meters at the Asian Games. She was also honored with the Arjuna Award in 2012.
Kavita Raut is the epitome of what a determined sojourn means. Records are not new for Kavita aka 'Savarpada Express'. But this same Kavita did not even have simple shoes to wear at a point of time. She was treading on the thorny and difficult hilltops with a bucket of water on her head. An internationally renowned runner was born from this 'raw talent'. Even today, she is a naïve girl all over, eager to learn and running with the speed of the wind while keeping her feet on the ground. Even she did not know when and how she became an icon of Indian youths.
Kavita's journey of becoming Savarpada Express was tough one. She achieved success through hard work, proper training, thousands of hours of practice and overcoming difficult financial conditions. Kavitha is currently practicing for the next competitions in Nashik while balancing her work for the Vanvasi Kalyan Ashram. Best wishes for her future endeavours.
Anjali Tagde
Vishwa Samvad Kendara, Pune