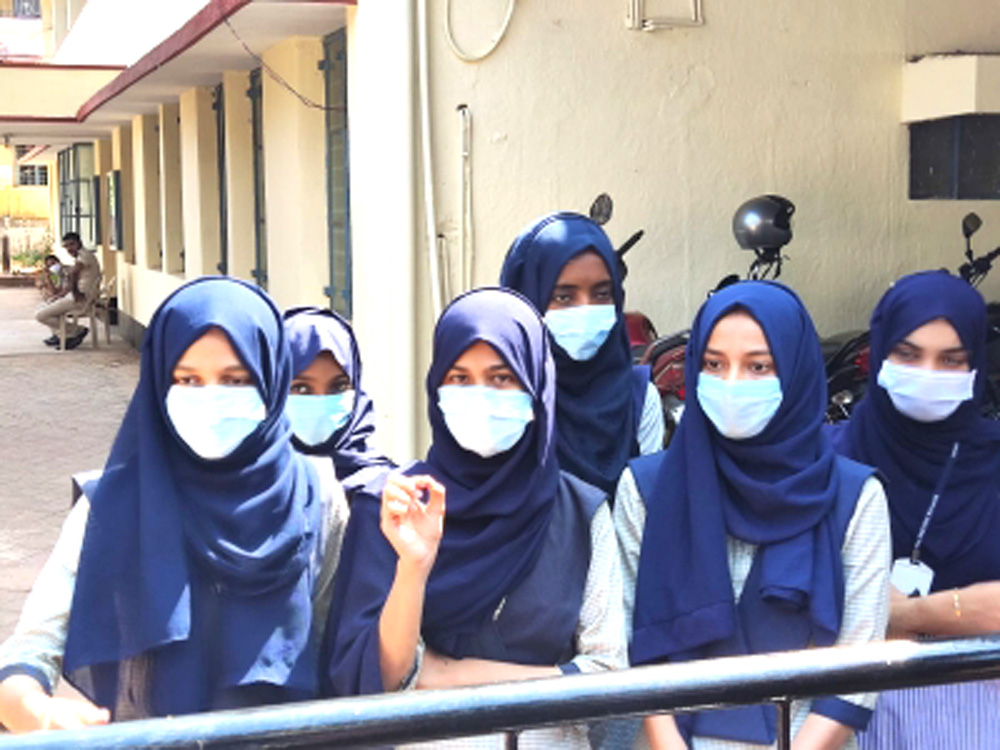 Hijab Row – Symbolic image
A classic example of the arrogance of extremist students who are inciting violence in the name of Hijab. Media persons who went to report protests after suspension of girls over Hijab mandate brutally attacked by students.
The protesting students allegedly assaulted media persons after locking them in the classroom and also forced them to delete the video recordings of the protest. Police officials who arrived at the spot managed to settle the issue and dispersed the crowd.
Six girl students were suspended from the government first-grade college at Uppinanady after they arrived in hijabs. The decision was taken after a staff meeting was held in the college. Following the incident, the students bunked the classes and started to protest on the college premises.