Kozhikode (VSK). Kerala State Council for Child Welfare mixes politics in Children's Day Stamp. The stamp depicts a skinny, poor agricultural labourer sitting in the paddy field in desperate posture. These stamps have been sent to all schools for collecting Rs 15 crores. He is so thin that his ribs are visible under his dry skin. A plough is stacked on his body. And, footnote reads "True Picture of Indian Farmer".  Price of the stamp is Rs 15. Council is headed by State Governor (Patron), Chief Minister (President), Minister for Women & Child Welfare (Vice President) and DYFI leader J.S. Shiju Khan (General Secretary). The Council's target is to collect Rs 15 crores by selling the stamps in Lower Primary to Higher Secondary Schools of state syllabus and schools under CBSE and ICSE, Sainik Schools, Kendriya & Navodaya Schools, ITIs, Polytechnics, Professional Colleges and Arts & Science Colleges.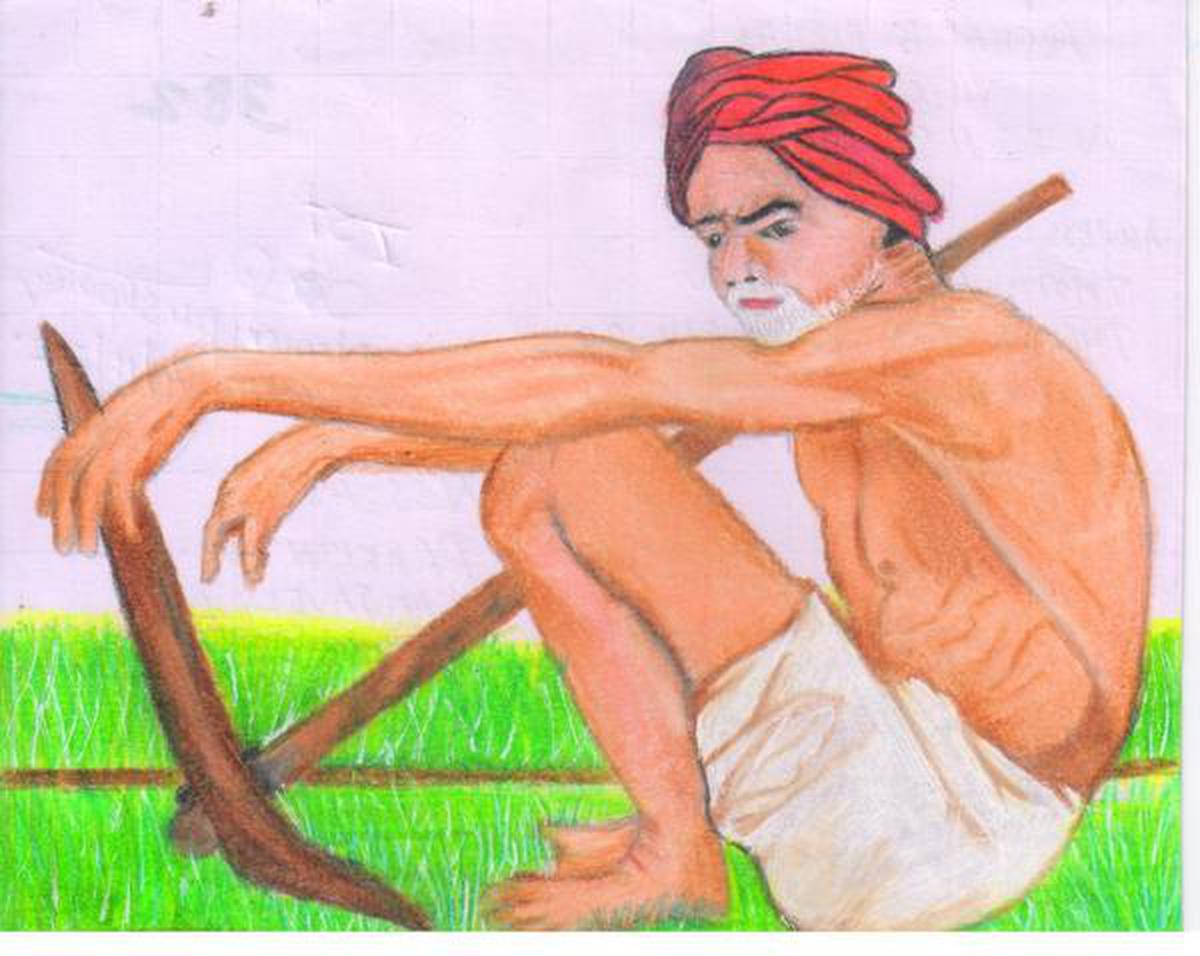 Thousand stamps have been sent to each institution. Government order says, Council has been permitted to sell one crore stamps since the sales had not taken place during Covid period. Council for Child Welfare purposely hides the unprecedented growth in the agricultural sector and impose, by force, the picture of a pitiful farmer into the minds of children.
The other day, the agriculturists were handed over the 12th instalment of PM Kisan Nidhi. This time it was Rs 16,000 crores for more than eight crore farmers. Country's export of rice, wheat and other grains have grown to impressive heights. Wheat export increased by 727% whereas rice by 132%. Council for Child Welfare ignores these growths and propagates the bogus story that Indian farmers do starve. Kerala is nowhere near the national average in agricultural growth. But, Shiju Khan's circular, sent along with the stamps, claims that Kerala has gained great achievements. Council aims at spreading the message, that Indian farmers are in disaster, by selling the stamp with this ridiculous picture instead of any other one in relation to the Children's Day.
The matter is very much alarming. CPM is trying to inject dangerous poison to the children's minds for the sake of cheap politics.