Shankar Ramachandran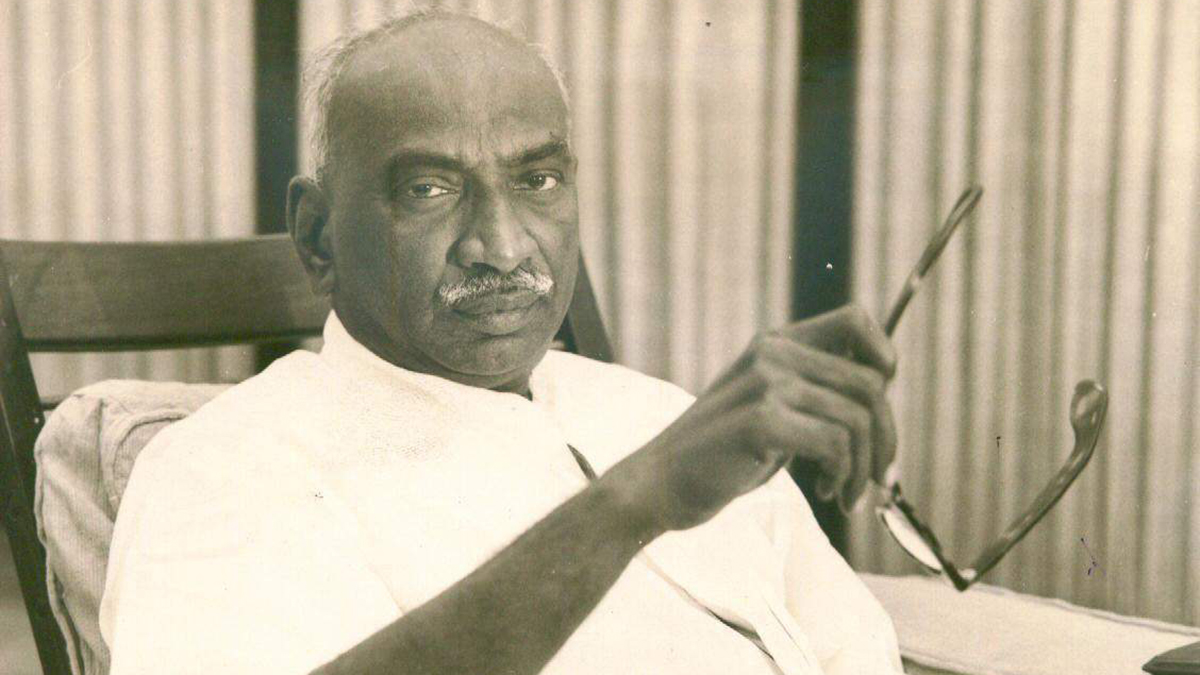 117 years ago, on this day, Kumaraswami Kamaraj was born, who went on to become the Chief Minister of Madras Province, as Tamil Nadu was then known, before the States Reorganisation in 1956. As circumstances would have it, he later became  President of the Indian National Congress, which he left and founded & presided Indian National Congress (Organisation), till his death in 1975.
Kamaraj's story is the stuff of legends, as his political career afforded him many roles, each of which he adorned with outstanding accomplishments.
Coming from a humble background and inspired by Mahatma Gandhi, he developed keen interest in politics at a very young age, associating himself as a Full-Time worker for Congress. In his nascent political life, he went to great lengths, to propagate on Quit India Movement, Home Rule Movement & Satyagraha, which lead the British to arrest and incarcerate him, for a long time.
However, Kamaraj's crowning glory was during his tenure as CM. He brought in many path-breaking measures, such as Free & Compulsory Education for students from the impoverished sections, Mid-day Meal Scheme, etc. While his farsighted approach to Students and their Education is much to marvel at, his contribution in major irrigation schemes is no less spectacular, as most of the major Dams in Tamil Nadu, upto this day, were built during his 9 year regime.
While Education & Agriculture got a fillip during his time, TN also witnessed its own Industrial Revolution with opening of ICF, BHEL, NLC, with Kamraj at the saddle.
Interestingly, in 1956 after States were carved out on linguistic basis, while there were deliberations to name the new State as "Chennai Kingdom", it was the Ministry headed by Kamaraj christened the new State "Tamil Nadu".
There was an interesting anecdote involving RSS at 1956, when Kamaraj was the Chief Minister. The annual training camp of RSS was being organised in Chennai on the campus of the Vivekananda College. The then Director of DPI with held permission for the Camp under the pretext that campuses cannot play host to social gathering. When this matter was escalated to Kamaraj, he immediately overruled the decision of the Director stating that RSS is actively involved in Nation building and ensured that the camp went on, as scheduled. This incident clearly shines light on the fact that Kamaraj, despite his political persuasion, had a great affinity for the RSS.
Kamaraj was fondly referred with the sobriquet – "King Maker", as he was instrumental in Lal Bahadur Shastri, becoming the PM, post Nehru's death.  The Congress leaders were insistent on Kamaraj taking the mantle but he gently refused, as he was proficient neither in English nor Hindi. After Shastri's death, Kamaraj played a pivotal role in Indira Gandhi becoming the PM. However, the two had a fall-out resulting in Kamaraj branching out on his own, to form the Indian National Congress (Organisation).
Known for his integrity & modesty, he lived a hermit life, dedicating himself to the citizens welfare. The strappings of power could never dilute the simplicity of the man and when he died, he left behind very little worldy possessions. In recognition of his contribution, the Govt of India awarded him, India's highest Civilian Award "Bharat Ratna",  posthumously in 1976.
On his birth anniversary, we salute the visionary Kamaraj was. Irrespective of political affiliation, Kamaraj can be dubbed as the Best Chief Minister TN ever had. Or perhaps, one of the greatest Chief Ministers any Indian state ever had.
The King Maker of Indian politics, for over two decades, passed away in his sleep, on the Birth Anniversary of the Man, who inspired him to pursue a life devoted to serving humankind.
Kamaraj life history has few parallels as someone with no advantages of birth, status, wealth & education rose to become one of the most loved Politician in India.